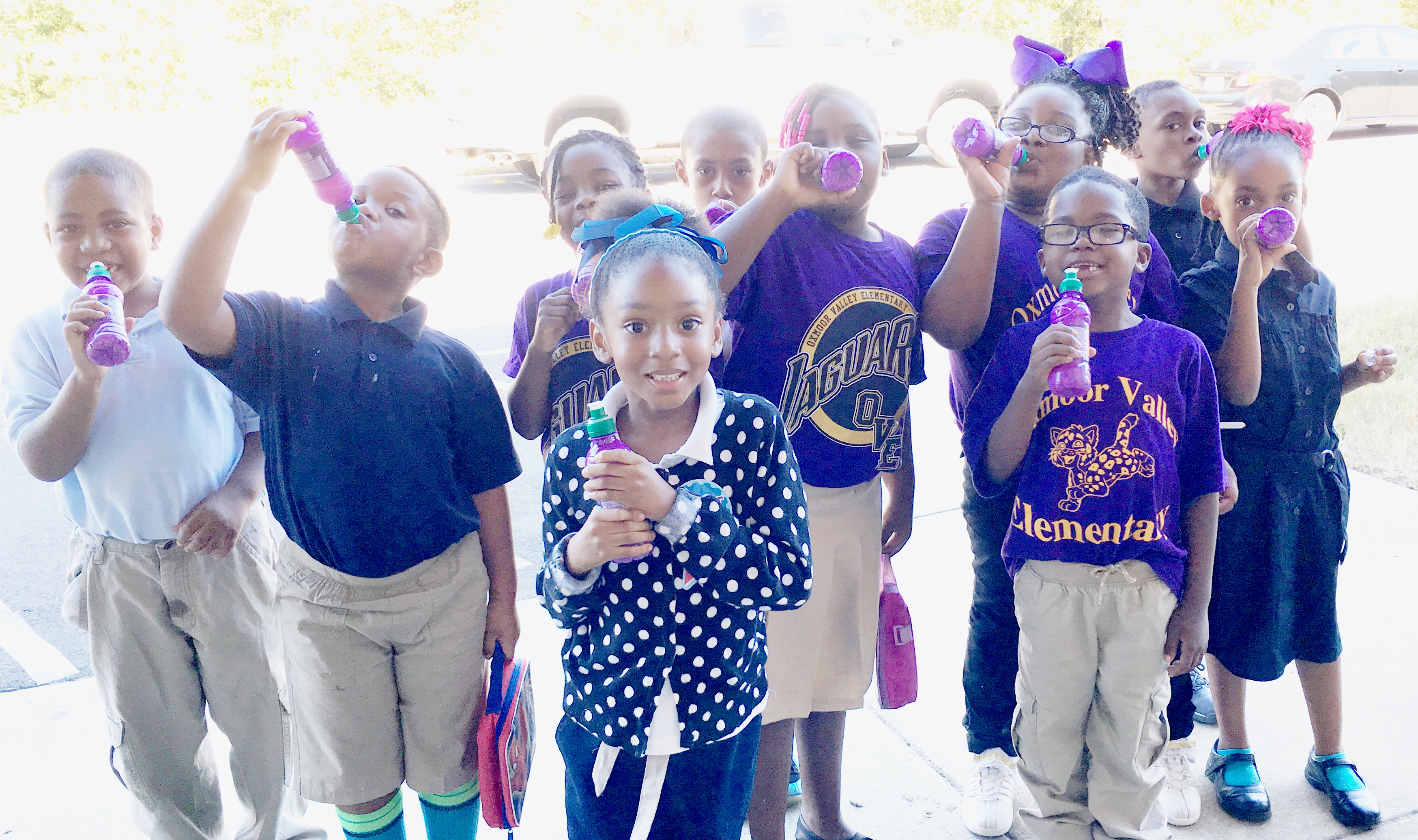 Their eyes are bright with excitement.
A break from their daily routine with a cool treat on a warm school day brings giggles to dozens of Oxmoor Valley Elementary students. And even more joy to the TekLinks employee volunteers serving them.

"It's this joy of serving the students that TekLinks hopes will become infectious to businesses across Birmingham," says TekLinks Executive Assistant Charlotte Conaway, volunteer coordinator and project mastermind. "TekLinks is working to set a standard for what yearlong school adoption looks like. It's not a trend that has sparked in this community yet. We are going to change that."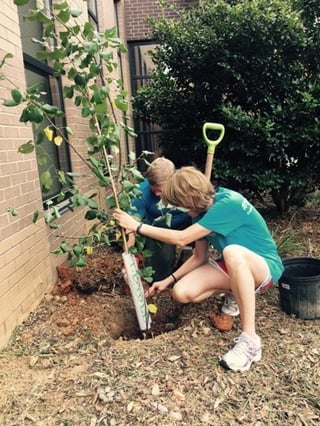 During the summer, TekLinks partnered with United Way of Central Alabama and Birmingham City Schools to adopt Oxmoor Valley Elementary School for the 2016-'17 school year.
"Many businesses in the community make donations and serve the schools of Birmingham, which is very important. But this is more - much more. Our team is investing in the lives of these children," says TekLinks CEO Jim Akerhielm.
Charlotte explains that as she was looking for volunteer opportunities in Birmingham for TekLinks' employees, she was unsettled by a statistic. "Only 18% of the Birmingham City School students are reading at their grade level or higher," she says. "I knew we had to do something to help."
That's when United Way of Central Alabama stepped up to champion the effort. "We are so thankful that United Way agreed to organize the Adopt-A-School program. They have been fundamental in this effort."

TekLinks has already hosted a back-to-school rally, in which backpacks stuffed with supplies were handed out to 250 children. Volunteers have created a garden on the grounds, and, perhaps most importantly, the staff is providing free math and reading tutoring, and computer classes.

"Our first day of tutoring was a hoot!" says Charlotte. "We stepped through the door and were greeted with shouts and cheers!"

This fall, TekLinks will do a grounds landscaping project as well as a health fair with the help of Children's Hospital. "We also received word from two fitness instructors willing to offer free exercise classes twice a week to Oxmoor Valley teachers and staff," says Charlotte.
Businesses interested in adopting a Birmingham City School should contact United Way of Central Alabama.
Take a few minutes to watch Charlotte tell the story of how the TekLinks team came to partner with Oxmoor Valley Elementary School. And check out our Facebook photo gallery of volunteers working at the school.
---
WHO IS TEKLINKS? A national leader in cloud computing, managed services, engineering services, and value-added resale. We're a team of expert techies and business professionals who are passionate about building valuable relationships and getting things done right. Simply put: We make IT work for business.