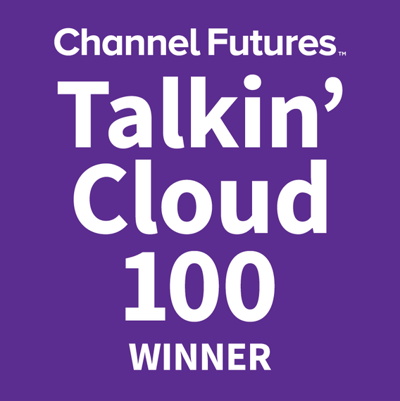 C Spire Business is ranked among the world's top 10 cloud services providers, according to the Channel Futures seventh-annual Talkin' Cloud 100 report. This year's list ranked TekLinks No. 9, which is a climb from No. 13 in 2016.
"We are thrilled to again move up the Talkin' Cloud 100 list of companies and be honored as a top 10 world leader in providing cloud services!" says Don Monistere, C Spire Business General Manager. "We've always known that C Spire Business is able to help clients on their journey to the cloud in ways that others simply can't, and we're thankful that this list proves that."
Based on data from Channel Futures' online survey, conducted between August to October 2017, the TC 100 list recognizes top cloud services providers (CSPs), including MSPs, hosting companies, cloud consultants and more.
Rankings are based on annual cloud services revenue growth, and input from Channel Futures editors. The list uses metrics like annual cloud services revenue growth total and percentage, as well as input from Talkin' Cloud editors, to form its rankings.
"On behalf of Channel Futures, I would like to congratulate C Spire for its recognition as a Talkin' Cloud 100 honoree," said Nicole Henderson, a contributing editor at Channel Futures who oversees the TC 100 project. "The organizations on this year's list demonstrate everything from technological prowess to thought leadership to business excellence across a number of functional disciplines. If you want to understand where the market is heading, watch these companies in 2018."
---