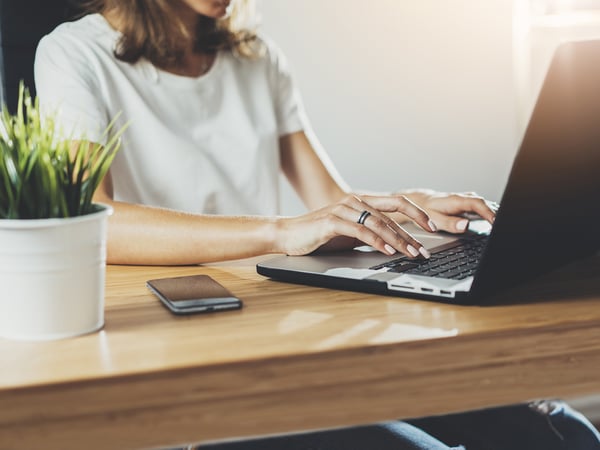 The time has come to consider how your team can maintain productivity and strong communication while not in the office. With the need to work from home growing each day, it is important that business leaders provide their remote employees the tools needed for team and client communication, project management, data management and much more. Let's take a look at three primary tools that are currently helping businesses across the U.S. thrive in remote settings.
Hosted VoIP with UC-One
Maintaining an office's culture of collaboration is a crucial concern for business leaders. Most important is quick-response times and highly effective team interaction. One extremely reliable tool for phone service is hosted VoIP . This cloud-based solution is completely customizable to your business' specific needs. Along with call forwarding, voicemail to email, and remote office, hosted VoIP integrates with an easy-to-use app called UC-One that includes these collaboration features:
Cloud calling. Maintain your working relationships with clear and reliable HD voice and video from your PC, tablet, smartphone or conference room. And, no matter your location or device, you'll have one phone number.
Instant messaging. A quick and effective chat lets you get out of your inbox and simplify your communications. Includes private and group chat, chat history, file push, chat sync across devices, and integration with other popular apps like Office 365 and Salesforce.
Video conference. Improve team collaboration from anywhere and make meetings more engaging with HD video and voice quality, streamlined screen sharing and calendar integration. Personal virtual meeting rooms are easily accessed by customers and guests outside of your organization.
With UC-One, you can equip your team to work from home or on the go without sacrificing fast, effective collaboration anytime and from literally anywhere.
Microsoft Office 365
A recent study shows that remote workers are highly productive. They work an average of 1.4 more days every month than in-office employees, or 16.8 more days every year. But to do that, they need the right tools. That's why we recommend one of the world's leading collaboration and productivity tools, Microsoft Office 365. No matter where you are in the world, O365 makes it easy to give a PowerPoint presentation, add to a team Excel document or simply instant message co-workers via a laptop, tablet or phone.
And because O365 is entirely cloud-based, you can access Word, PowerPoint, Excel from any location and any device.
Managing O365 + employees
O365 provides an administrative portal for managing users. It's highly intuitive and user-friendly. From the portal, an administrator can manage the following:
User creation/deletion

User roles

Passwords

Licenses

Multi-factor authentication

Distribution lists

Security groups

Shared mailboxes

Access to a specific user's OneDrive

file hosting
Microsoft Teams: Work remotely without feeling remote
When you're looking for an all-in-one collaboration solution that is simple, flexible and effective, you need Microsoft Teams. The software boosts employee engagement, improves productivity, and empowers your employees to be flexible.
With Teams, you can:
Video conference. Instantly go from group chat to video conference with the touch of a button. Teams of 10 or 10,000 can meet in one place, no matter how many places they're in.
Collaborate. Never do that frantic, searching-for-files thing ever again. In Teams you can access, share, and edit Word docs, PowerPoint, and Excel files in real time.
Chat. Share your opinion, and your personality. Send gifs, stickers, and emojis in a group chat or in one-to-one messages.
Get remote with C Spire Business
O365, Hosted VoIP and UC-One let employees meet, call, collaborate and chat from anywhere and on any device. These low-maintenance, affordable, secure solutions can help propel your remote workforce toward success.