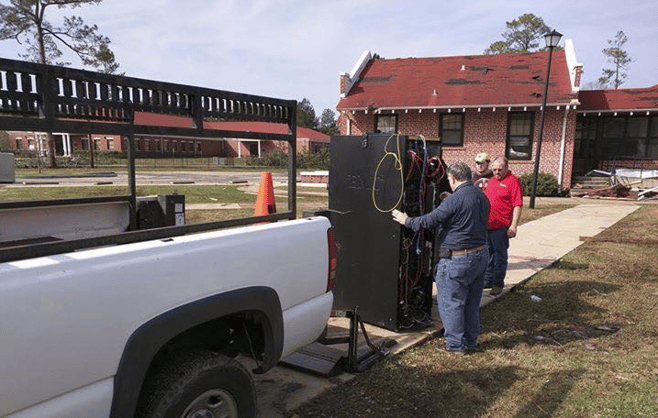 On Saturday, a devastating EF-3 tornado tore through the campus of William Carey University, a private Christian liberal arts college in Hattiesburg, Miss., leaving nearly every building with some type of damage.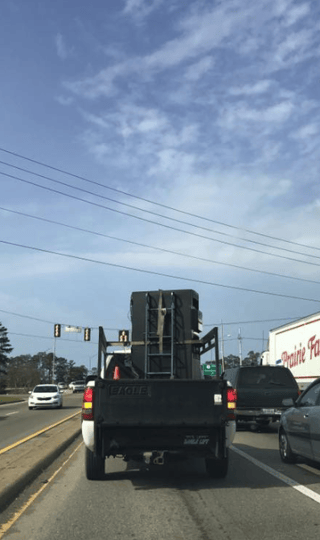 The campus didn't waste time with efforts to get back on their feet, though. Along with the heavy machinery brought onsite just hours after the storm hit, TekLinks was there offering support. TekLinks helped the school move their network gear to our data center.
WCU made this Facebook post on Saturday: "Due to very generous assistance from the TekLinks staff, we have moved our entire server infrastructure to their data center with the help of our generous friends at Coca-Cola to transport the equipment. We will continue working to restore services provided by these servers and expect to have them online tomorrow! This includes authentication services for Canvas, the Indigo Portal, Library Proxy services, administrative services for student support, and more."
The school's website says that the physical needs of students have been met, but financial assistance is needed. Donations can be made online at www.wmcarey.edu/advancement.
The university also asked that the public, "Keep our Carey family and the entire Pine Belt community in your prayers as we travel this road to recovery!"
You and the community have our unwavering support, WCU!
---
WHO IS TEKLINKS? A national leader in cloud computing, managed services, engineering services, and value-added resale. We're a team of expert techies and business professionals who are passionate about building valuable relationships and getting things done right. Simply put: We make IT work for business.