Doug Mays is a self-proclaimed "stat head" in most aspects of his life and especially his favorite pastime. When it comes to major league baseball, he doesn't support a particular team. Instead, he follows players and loves studying their statistics.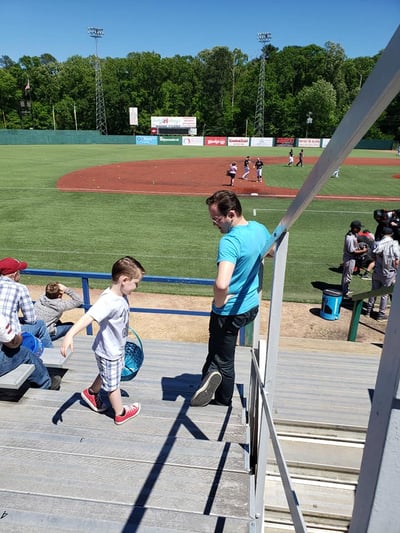 "People used to think the shift (toward data-driven decision making) was crazy, and now you're seeing teams explore full bullpen rotations based on hard, scientific datasets."
Doug brings that same passion for analysis to his work as the manager of C Spire Business Product Management. "I don't like making decisions with unknowns. I don't like emotional decisions. I like statistical analysis," he said. "My strong suit is combining C Spire's customer-inspired approach to business with thorough analysis in order to best serve our clients and my team."
Doug has been with C Spire for four years, starting as a cloud services product manager. He brought with him 14 years of experience in product management and development, software development, and marketing. He became head of products for C Spire Business in April of 2019.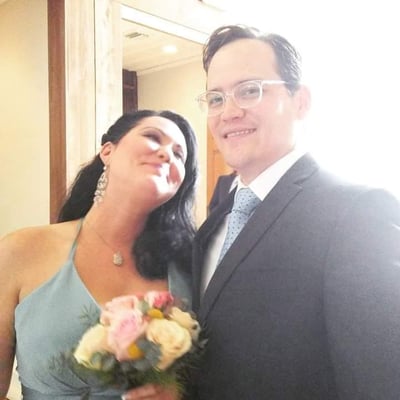 He describes himself as liking challenges and being both ambitious and inquisitive. "I like to know the 'why' of things," he said. And that's why he appreciates C Spire's commitment to integrity and hard work. "Our team does not come in and just coast," he said. "We are continuously learning, growing and adapting. Change is a constant."
He especially appreciates the growth the company has experienced into markets outside of Mississippi.
"I like to build and grow things, to expand them and make them better than they were when I came in," he said. "Expanding C Spire Business' footprint is key to our growth strategy."
[Read more We Are C Spire stories]
A graduate of the University of Southern Mississippi, Doug only has time for one hobby, baseball. Usually he's busy with his family: wife Jill and 5-year-old son Jack and 18-year-old stepdaughter Yansey.
The age gap between their kids works to the family's advantage.
"The kids don't experience the conflicts or jealousy that siblings closer in age might, and my stepdaughter has always kind of mothered my son. Plus, we have a built-in babysitter," he said with a laugh.
If a single piece of advice has helped him through life, he says it would be, "Calm down and breathe," something he remembers his dad telling him from a young age.
"I can't remember any particular moment I heard that from my dad, but he said it even when I played baseball in high school. Just calm down and breathe. It actually does help."
And he applies that good advice to his work at C Spire, too.
"My team members and I are very passionate about what we do, and that can bring healthy debate and conversations," he says with a laugh. "It helps a lot to stay calm, breathe, and remember that we are all trying to do what is best for our customers."
C SPIRE CAREERS
Are you passionate about serving customers and the community? Eager to learn, innovate, and grow? If you're ready to make your mark on the world of technology, C Spire is the place for you. Learn about career opportunities here: