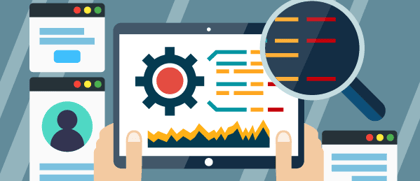 If you play a role in securing an organization's internal systems, you won't want to miss TekLinks' two-part webinar series Inside the Cyber Attacker's Mind. TekLinks' Cybersecurity Consulting Group will take you on a technical deep dive into various cybersecurity topics, including discussion and analysis around the types of tactics and techniques that malicious threat actors are using to breach environments. This is a perfect opportunity for IT leaders to gain valuable insights from an attacker's perspective.
Registration is now open, and space is limited:
Answers to the Test: How to Pass Your Next Internal Penetration Test with Flying Colors: Learn from TekLinks' penetration testers the top 10 most commonly observed issues during penetration testing engagements.
Date: Wednesday, November 1
Time: 10am CST/11:00am EST
Anatomy of a Phish: Technical Walk-Thru of a Successful Phishing Attack: What actually happens when one of your employees has been successfully phished and runs a malicious file on their computer? We'll show you how an attacker can create a custom file that can often bypass email filtering controls and endpoint antivirus to gain remote control of an employee computer without being detected.
Date: Wednesday, November 8
Time: 10am CST/11:00am EST
TekLinks' Cybersecurity Consulting Group is a team of certified information security experts who perform a wide variety of security engagements for its customers, including advanced penetration testing, custom social engineering engagements, and much more.