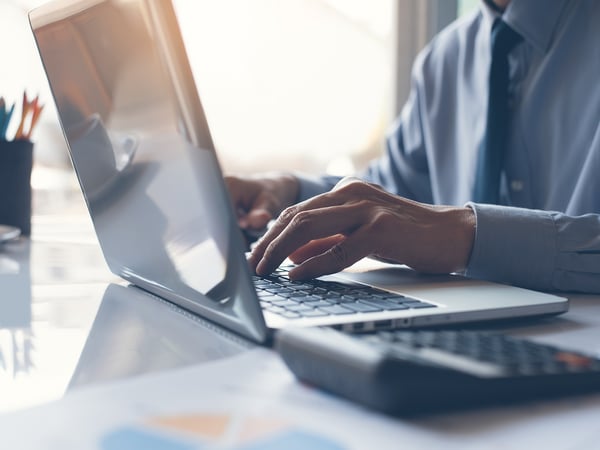 Note: Office 365 or O365 has been renamed Microsoft 365 as of April 2020.
One of the greatest advantages of Microsoft 365 is the ability to work from the office, at home or on-the-go, as long as there is an internet connection. But it's much more than a remote tool - it can assist with growth and saving money. Let's dig into what exactly Microsoft 365 is and explore its benefits to businesses.
Wha
t is Microsoft 365?
The Microsoft 365 suite is a subscription service that lives in the Microsoft cloud, making it available to desktop and mobile devices. An employee can use their account login to quickly access Microsoft 365 productivity apps as well as the Microsoft cloud, where all of their apps and documents are stored. Microsoft offers a whopping 1 TB of cloud storage per user. The most popular Microsoft 365 programs include:
Microsoft Outlook. A personal information manager that includes email, calendar, contact book and task manager.
Microsoft Word. The world's most popular word processor, used for creating error-free documents.
Microsoft PowerPoint. A professional tool for making interactive presentations that incorporate images, sounds, videos, text, and charts.
Microsoft Excel. This powerful spreadsheet software allows you to organize, format and analyze numerical data.
Microsoft OneNote. An on-the-go note taking application that gathers handwritten or computer typed notes, drawings and audio commentaries.
Microsoft SharePoint. This content management system lets teams collaborate, access, manage, and share data from any location.
Microsoft Teams. This robust collaboration tool brings people and content together with internal and external videoconferencing, workplace chats, meetings, notes and document sharing and storage.
Microsoft OneDrive. Store files and business-critical data in the cloud and access it from any of your devices, from anywhere.
Top
5 benefits
On top of giving your remote team the ability to work from anywhere and on any device, Microsoft 365 can help your business be more agile and cost-effective. Here's how:
SCALABILITY
Gone are the days of needing to obtain and install new software and equipment for each new employee. With Microsoft 365, simply add a license and your employee gains a login with full access to the suite. Need to remove a license? That's simple, too. Growing and changing businesses need flexibility that Microsoft 365 can provide.
ALWAYS UP TO DATE
Microsoft 365 doesn't have a year in its name because it is regularly updated with the latest version of Office. If you purchase Office 2019, you forever have that edition. Sure, you'll get security updates, but not software updates that add new features or upgrade to the next year's version. Eventually, Microsoft will stop providing security patches for older versions, like they are doing soon with Office 2010.
COLLABORATE FROM HOME OR OFFICE
As your team is adjusting to working remotely, they can count on Microsoft 365 to make collaboration simple and painless. No matter if they are working together to build a presentation or complete a task, Microsoft 365 gives each of them immediate access to edit documents like spreadsheets or presentations all at the same time so that multiple versions aren't floating around. Need to go to back to an older version? Those are available, too. And Microsoft Teams' video calls, shared calendars and instant messaging will keep everyone in sync. All of the tools can easily be accessed from laptops or any mobile device.
REDUCE COSTS
Move your IT costs from capital to operating expenses by skipping the hefty up-front price tag on new software and opting for Microsoft 365, a subscription-based service with monthly fees per user. You can also cut those costs per user by turning off services that aren't being used. And because it runs in the cloud, you don't need servers for your website, email or document storage.
TOP SECURITY FEATURES
Keeping your data safe is a priority for Microsoft, which is why Microsoft 365 has multiple built-in security features including:
Multi-factor authentication is an added layer of protection during the log-in process. If a cyber criminal did gain access to your password, he would also have to get past a second layer of protection, which can vary depending on your needs.
Encrypted email and Data Loss Prevention. With encrypted email, Microsoft 365 makes sure no one other than your intended recipient can open and read your sent emails. Data Loss Prevention (DLP) ensures critical and sensitive information doesn't get sent outside of your organization. This also applies to SharePoint, OneDrive, Excel and Word.
How much is it?
Microsoft 365 is free for one month through C Spire Business. Learn more about this offer and our rate plans here.