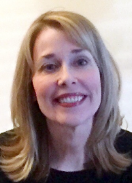 Practice Administrator Pam Bridges carries a heavy load. There are 11 medical providers, 45 employees and hundreds of patients who rely on her at Fort Sander Obstetrical & Gynecological Group in Knoxville. She is responsible for making sure the Medical Practice, Human Resources, IT, Financial, and Billing run smoothly.
Today she shares her best tips for managing the IT needs of a medical practice:
How have you seen IT for healthcare change in recent years?
There's no server closet anymore. We have moved from "owning" our IT to using a cloud-based solution. The cloud helps Fort Sanders OBGYN be highly resistant to hardware failure, power outages, and Internet outages. If our physical location was compromised, we could get new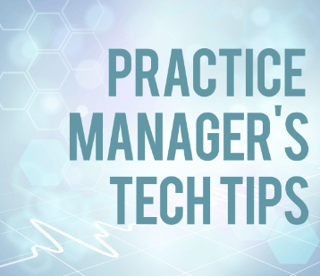 computers and move to a new location, pull all of our data back from the cloud and be operational within a few days.
What is the No. 1 piece of advice you'd give to fellow healthcare IT managers?
Hire an IT solutions company to help you. Tech changes so rapidly! It's very difficult to keep up with good solutions without spending too much time. Great business leaders know what they need to outsource and what they are capable of controlling on their own. We use TekLinks, which provides a secure cloud-based environment. The cloud makes it easy to keep our patient data secure, serve our customers from multiple locations and get expert support when needed.
Why is good IT management important for healthcare practices?
Medical ethics and government regulations require that our patient data be secure. Lost data can also be devastating when trying to provide proper care for a patient. You can't fool around with patient information! It could put a patient's life at risk. And when it comes to regulations, HIPAA violations can be unbelievably harmful to a practice. By using an IT solution provider's services, our data is fully encrypted so that we meet compliance.
What piece of technology can your business not exist without now?
Apple computers! I love my Mac. No, seriously, having our data on the cloud is the one thing we could not do without. Charts can be accessed from multiple sites; physicians have access to patient records at any time they need them. And the best part is my staff doesn't have to worry about the day-to-day operations of our computer systems.
What do you know now that you wish you'd known before you began managing your business' IT?
I strongly believe that surrounding yourself with individuals who are more qualified and knowledgeable than you at many things makes you a stronger leader and drives you to higher goals. TekLinks lets me focus my time on our business goals rather than IT. Just yesterday we had an outage of our management software. I discovered the problem at about 7:15 a.m. and called TekLinks. Our systems were back up by 7:55 am. There is no way that I would have been able to troubleshoot and get us back up on my own so quickly! We were taking care of our patients at 8 a.m. without a bump.

Learn how TekLinks can help healthcare practices manage their IT here.
---
WHO IS TEKLINKS? A national leader in cloud computing, managed services, engineering services, and value-added resale. We're a team of expert techies and business professionals who are passionate about building valuable relationships and getting things done right. Simply put: We make IT work for business.