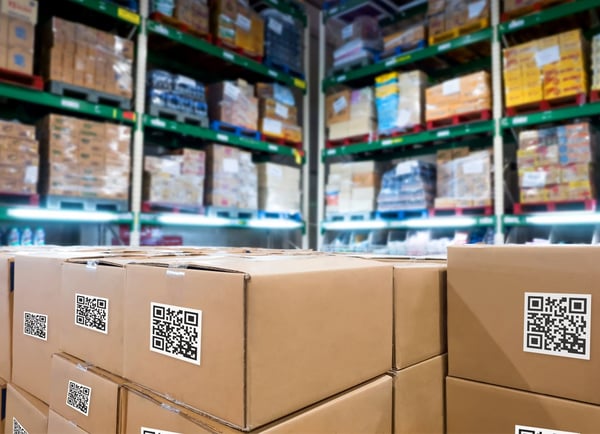 As we move into 2022 and the ripple effects of the pandemic persist, more organizations will realize the value in cloud-based digital business. Over the next year, we predict cloud technologies will help businesses in two ways:
meeting

the growing demand for a remote workforce and

skirting supply chain issues to find a more direct digital route to customers.
Distributed enterprise is here to stay
The turmoil of the past two years triggered swift changes in the business world as organizations rapidly pivoted to temporarily work remotely. However, this temporary expectation has changed. A recent Gartner report shows that 75% of remote or hybrid workers have increased their expectations of work-location flexibility, and only 4% would choose an in-office arrangement.
The same study shows that by 2023, 75% of organizations that exploit distributed enterprise benefits will realize revenue growth 25% faster than competitors. Distributed enterprises are companies with a workforce in remote offices, headquarters facilities, home offices or in the field.
Though organizations rapidly implemented short-term remote working solutions during the pandemic, these must now be industrialized for long-term hybrid working. For IT leaders, this involves making changes to digital workplace technology and amending support models to deal with a distributed workforce. As businesses move to a distributed enterprise mode, they will use cloud-based communication tool such as Cisco WebEx and Microsoft Teams to optimize the employee experience.
The Gartner study also shows a rise in demand for virtual services, location-agnostic access, and robot deliveries to support remote consumers as part of the distributed enterprise. For example, with demand from consumers for increased remote healthcare and telemedicine, Amazon plans to roll out its telehealth service Amazon Care across the U.S. in the next year. The U.S. restaurant chain Chipotle has already pivoted to digital business. Its digital sales account for over 50% of its revenue through innovations such as digital-only restaurants, Facebook Messenger apps and contactless delivery to support changes in consumer demand.
How the cloud will get around the supply chain
In light of today's supply chain disruption, building traditional infrastructure to support digital business is not practical. Lead time on hardware is a solid three to six months and sometimes more. In 2022, organizations will look to reduce single-source bottlenecks from their supply chain, in many cases by removing the demand for hardware altogether. We anticipate an uptick in the adoption virtual machines, virtual data centers, secure remote desktop, hosted VPN and more.
The year 2022 will see many businesses overcoming supply chain issues and meeting the demand of mobility by becoming distributed enterprises that adopt cloud technology.

C Spire Authority expert Doug Mays is Senior Product Manager and has more than 20 years of IT experience.