Disrespectful. Inconsiderate. Unprofessional.
That's how Angie Robinson describes her interaction with a computer tech from an IT company she doesn't normally work with.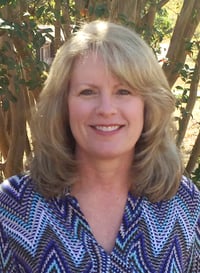 "After that terrible experience, I had to make sure the guys at TekLinks knew how much I appreciate them. This would NEVER happen with a TekLinks employee," said Angie, Administrator at Tennessee Reproductive Medicine in Chattanooga.
So Angie took the time to craft an email to TekLinks explaining what happened.
"I am writing this email because I care about the staff and growth of Teklinks. As you are aware, we have been with TekLinks since day one of opening Tennessee Reproductive Medicine eight years ago," Angie wrote.
TekLinks provides the medical practice with end-user support, cloud services, network security, internet connectivity and much more.
"I've never been more appreciative of you guys than I was the other day when I had to deal with another IT company because of a specialized piece of equipment. Their IT rep came to our office unannounced and became very disrespectful," Angie said in her email.
"Our practice specializes in a field that does not allow us to simply shutdown our system on a whim in the middle of the workday," said Angie. "Unfortunately, the computer tech was unprofessional in handling the scheduling of an appointment for another day."
The more Angie thought about the encounter, the more she felt compelled to write the email.
"I want to thank the Teklinks team for your continued support and keeping our IT needs a priority at all times. Usually individuals or companies do not hear from customers until there is a problem, so I wanted to send out a THANK YOU to everyone at Teklinks! Keep up the great work!"
Thanks, Angie. We appreciate you, too!
---
WHO IS TEKLINKS? A national leader in cloud computing, managed services, engineering services, and value-added resale. We're a team of expert techies and business professionals who are passionate about building valuable relationships and getting things done right. Simply put: We make IT work for business.