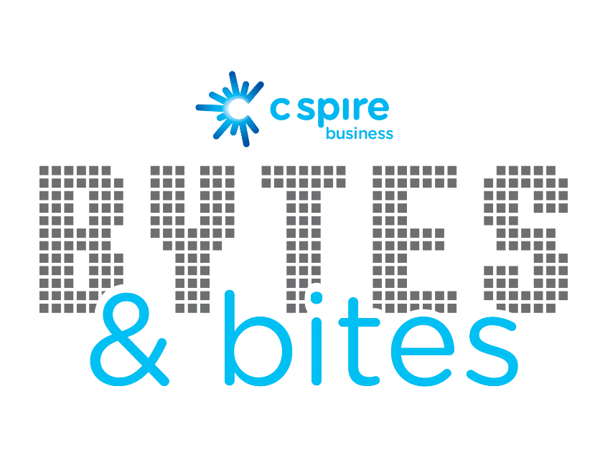 There's no such thing as knowing too much – especially in IT.
That's why C Spire Business' annual Bytes & Bites Technology Solution Summit is back and bigger than ever in 2020. The Birmingham event you know and love is set for April 29 with all the vendors, BBQ and entertainment you expect. But the big news this year is that we are expanding to five new locations throughout the Southeast.
The first stop: Jackson, Mississippi
Join us on February 28 as the nation's leading tech experts bring the latest technology trends to business and IT leaders in Jackson, MS. The event is 8 a.m. to 2 p.m. at The Westin Jackson and will include food, demos, prizes, seminars, and much more.
Don't miss this opportunity to gain​ valuable knowledge and insights for your business with​ breakout sessions from the nation's leading technology partners, Dell Technologies, Cisco, Veeam, Gigamon and C Spire Business.
Many thanks to our partners sponsoring this event. They include Dell Technologies, Cisco, Veeam, Gigamon, Palo Alto Networks, Rubrik, Varonis, Exagrid, Zerto, and NexTech.
Be sure to watch our website for dates and info on these additional Bytes & Bites locations: Knoxville, Huntsville, Nashville and Mobile.