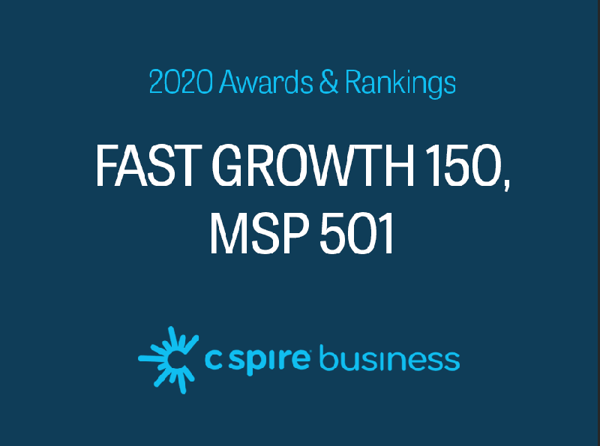 Success in the IT space takes expertise and influence. Thought leadership and substantial company growth. Qualities that unbiased IT news sources use to create industry rankings, showing leadership among the world's top IT providers.
Today we are excited to announce that C Spire Business has recently been named to two of these industry rankings, globally recognizing our regional IT leadership among the best in world. We placed No. 138 on CRN's North America Fast Growth 150 list and No. 252 on the Channel Futures' global MSP 501 ranking.
The elite Fast Growth 150 list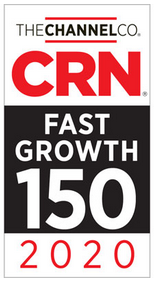 Each year, CRN's Fast Growth 150 list recognizes the fastest-growing technology integrators, solution providers and IT consultants across North America for the substantial growth and performance they achieve over the previous two years. C Spire Business placed No. 138 out of the 150 named.
This elite list ranks solution providers with gross annual sales of at least $1 million by their two-year growth rate. These 150 companies had a combined total revenue of more than $37.8 billion between 2018 and 2019. View CRN's Fast Growth 150 report.
MSP 501 world rankings

C Spire Business has again been named one of the world's premier managed service providers (MSP), ranking No. 252 on Channel Futures' MSP 501 list. This spring, MSPs from around the world completed an exhaustive survey and application to self-report product offerings, annual total and recurring revenues, profits, revenue mix, growth opportunities and company and customer demographic information. Channel Futures ranked applicants on a unique methodology that weights revenue figures according to long-term health and viability, commitment to recurring revenue and operational efficiency.
The Channel Futures' MSP 501 is one of the world's largest and most comprehensive survey and ranking lists in the IT channel. The data collected in the survey process fuels Channel Futures' editorial coverage, event programming and thought leadership so that we're talking about the things that concern partners most. View the MSP 501 list.
C Spire Business awards & rankings
As a leader in the IT industry, C Spire Business has been named to many industry awards and lists. Learn more about them.