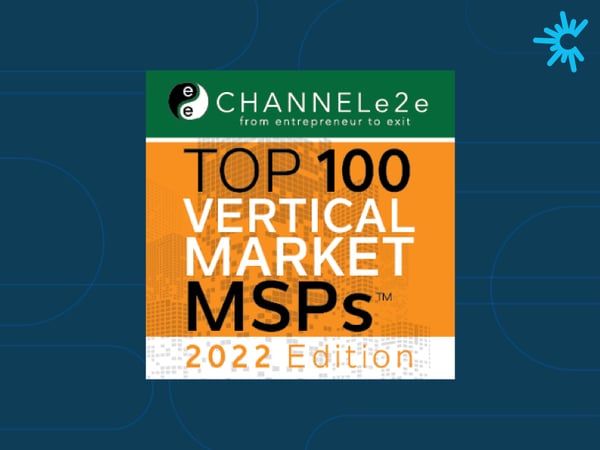 When it comes to managing IT for healthcare orgs, no one in the southeast U.S. compares to C Spire Business. In fact, the Mississippi technology company has ranked among the world's top five healthcare vertical managed service providers (MSP) every year since 2016. And 2022 is no different.
ChannelE2E, an online news source focused on the business IT industry, recently named C Spire Business the globe's No. 2 healthcare vertical MSP. It also ranked No. 4 on ChannelE2E's list of the top 100 MSPs serving financial services, healthcare, government, legal, manufacturing, and other vertical markets.
Why C Spire?
Let's break down the reasons this company stands out above other MSPs in the healthcare sector. 
C Spire has invested 20+ years in empowering healthcare professionals throughout the Southeast U.S. with smart solutions for system performance, HIPAA compliance, and accountability for IT spending.


Their 200+ team of highly certified engineers manage clinical systems that collectively see millions of patients per year. They serve organizations like hospitals and private practices with multiple locations.
The company has decades of expertise hosting leading practice management and electronic health record systems (EHRs). That means the staff understands your language, how you operate and the challenges you face. C Spire knows how to successfully work with vendors to get healthcare orgs the greatest outcomes in system performance and staff productivity.


C Spire holds top-tier partnerships with Cisco, Dell, VMware.


The support team is regionally located in offices throughout Tennessee, Alabama, and Mississippi and is committed to true 24/7 support.


Customer Success Managers ensure clients are meeting their goals with C Spire. This team has no sales goals associated with their client relationships. They bridge gaps and fill voids where most other providers can't.
Learn more about the ChannelE2E Top Vertical rankings here and other C Spire Business awards and rankings here.
GET THE GUIDE
4 HIPAA mistakes that can cost millions
Is your growing practice missing often-overlooked regulations? Few things are more damaging to a growing healthcare practice than a HIPAA breach. Business and IT leaders can ease their worries and safeguard their practices by making sure they are meeting these four commonly overlooked HIPAA requirements.