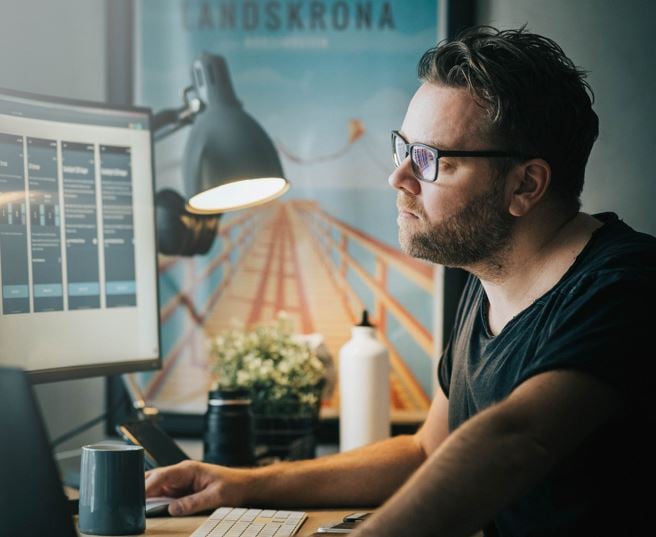 A new study from Cisco says hybrid work has helped improve employee well-being, work-life balance, and performance across the world. While organizations have benefited from higher employee productivity levels, the study also shows more needs to be done to build trust and an inclusive culture.
Cisco's study, "Employees are ready for hybrid work, are you?", found that six in 10 (61%) employees believe that quality of work has improved. A similar number (60%) felt that their productivity has enhanced. Three-quarters of employees (76%) also feel their role can now be performed just as successfully remotely as in the office. 
However, the survey of 28,000 employees from 27 countries reveals that only one in four think that their company is "very prepared" for a hybrid work future.  
They express uncertainty over how different work styles might impact inclusion and engagement. Over half of the respondents say that those who work fully remotely will have challenges engaging with their colleagues (59%) and company (57%), compared to those who toggle between remote and in-office work.
The research also finds that trust will be a critical element for organizations to manage. While 71% of respondents believe their manager trusts them to be productive when working remotely, a lower number (59%) believe their colleagues can be trusted to work remotely.
Key takeaways:
82% of employees say the ability to work from anywhere has made them happier.
A similar number (60%) felt that their productivity has enhanced.
76% claimed to have saved money while working from home, and on average, save up to $8,000 a year.
Six in 10 employees say productivity and quality of work have improved.
Only one in four employees feel their organization is very prepared for hybrid working.
Learn more about the Cisco study here. Are you ready to learn more about hybrid work, and why it matters? Get the "What is Hybrid Work?" guide: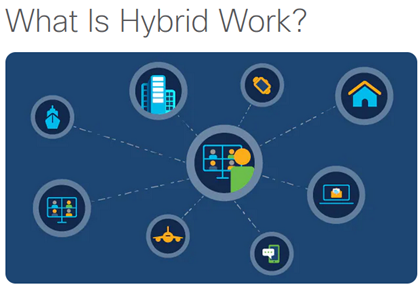 Gain a clearer understanding of the hybrid work model with this in-depth guide. Company leaders will learn what hybrid work looks like, why companies are making the shift and how it helps businesses reduce their office footprint.