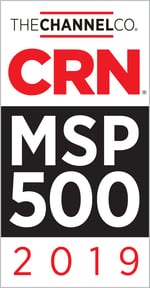 CRN.com has once again named C Spire Business to its Managed Service Provider (MSP) 500 list in the Elite 150 category. 2019 marks the sixth consecutive year C Spire Business has ranked on the annual list, which recognizes North American solution providers with innovative approaches to managed services.
CRN is specifically looking at service providers that help customers improve operational efficiencies, maximize return on IT investments, and continuously help them navigate the complexities of IT solutions.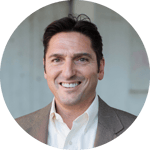 "As the industry's first full-stack managed solutions provider, we can meet our customers wherever they are in the value chain and successfully help them manage their biggest technology challenges, whether it's data protection or IT resiliency, in an increasingly data-driven world," said Don Monistere, General Manager of C Spire Business.
C Spire Business offers advanced connectivity, cloud, software, hardware, communications, professional services, cybersecurity, business continuity and technology support in a single, seamless, managed IT solution portfolio. "From desktop to data center, we help customers work smarter, faster and more secure," said Don.
With over 500 service professionals, multiple data centers and ownership of over 8,700 route miles of fiber optic infrastructure, C Spire Business is poised to deliver world-class managed services to a variety of businesses. The firm is ranked 9th in the world among cloud service providers, Don added.
The MSP 500 list identifies the most groundbreaking managed service organizations, with advanced solutions that have endless potential for growth.
CRN divides the list into three categories:
MSP Pioneer 250 recognizes companies with business models weighted toward managed services and largely focused on the SMB market
MSP Elite 150recognizes large, data center-focused MSPs with a strong mix of on-premises and off-premises services
Managed Security 100 recognizes MSPs focused primarily on off-premises, cloud-based security services.
"Capable MSPs enable companies to take their cloud computing to the next level, streamline spending, effectively allocate limited resources and navigate the vast field of available technologies," said Bob Skelley, CEO of The Channel Company. "The companies on CRN's 2019 MSP 500 list stand out for their innovative services, excellence in adapting to customers' changing needs and demonstrated ability to help businesses get the most out of their IT investments."
View the complete MSP500 list here. Learn more about C Spire Business' IT solutions and services.