Since 2011, CRN.com has named C Spire Business to its annual Tech Elite 250 list honoring an exclusive group of North American IT solution providers, and 2019 is no exception.

The 250 honorees on the 2019 list were chosen from a pool of online applicants for having earned the highest number of advanced technical certifications from leading technology suppliers.
"As the industry's first full-stack managed solutions provider, we can meet our customers wherever they are in the value chain and successfully help them manage their biggest technology challenges, whether it's data protection or IT resiliency, in an increasingly data-driven world," says Don Monistere, C Spire Business General Manager.
C Spire Business recently announced its industry leadership in customer loyalty with a net promoter score of 57. The industry average is 24, making our customers 138 percent more likely to recommend us to others. C Spire Business is the industry's first full-stack managed information technology solutions provider, but customers can count on far more than just gaining access to the latest technology.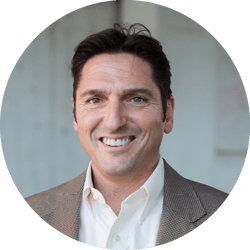 "From desktop to data center, we help customers work smarter, faster and more secure," says Don. C Spire Business offers advanced connectivity, cloud, software, hardware, communications, professional services, cybersecurity, business continuity and technology support in a single, seamless, managed IT solution portfolio.
With more than 500 service professionals, multiple data centers and ownership of over 8,700 route miles of fiber optic infrastructure, C Spire Business is poised to deliver world-class managed services to a variety of businesses. The firm is also ranked 9th in the world among cloud service providers.
"CRN's Tech Elite 250 list recognizes solution providers with extensive technical knowledge and premier certifications," says Bob Skelley, CEO of The Channel Company, which owns CRN. "Pursuit of vendor certifications and broader skill sets in a wide range of technologies and IT practices proves a solution provider is committed to delivering maximum business value from those technologies and giving customers their highest level of service."
The Tech Elite 250 list is featured www.CRN.com/TechElite250.
Learn more about C Spire Business awards and rankings.