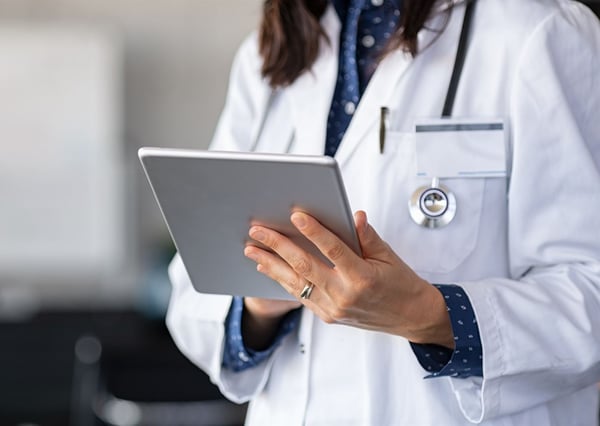 IT frustrations plague health organizations across the U.S. Disjointed and poorly supported technology compromises patient care, contributes to clinician burnout, and wastes billions of dollars a year. The good news? The three most challenging IT struggles the healthcare industry is facing today are more manageable than most business leaders realize.
The big three
Interoperability issues
When applications, databases and other computer systems can easily connect and communicate with each other, an organization is able to efficiently deliver patient care. Unfortunately, the nation's healthcare companies are peppered with poor interoperability of disparate computer and software systems, impacting productivity, and preventing the timely exchange and sharing of data. These compatibility issues often arise as a result of mergers and acquisitions. One study found that a lack of interoperability costs the U.S. health system billions each year.
Security and compliance
The healthcare industry is experiencing a surge in cyber crime. Ransomware attacks increased by 94 percent in 2021, and the number of breaches in the first five months of 2022 nearly doubled from the same period last year. In fact, this February alone saw a staggering 2.5 million people affected by data breaches. The pressure on healthcare providers to secure Protected Health Information (PHI) is higher than ever with millions on the line in HIPAA fines and loss of reputation. Unfortunately, many growing organizations' security efforts are not able to keep pace with the ever-changing threat landscape
Lack of IT expertise
The answer to struggles with IT is also one of its greatest challenges – IT expertise. Some practices simply do not have the budget to employ experts in network infrastructure, cloud management, and IT security. Even if they did, the market is fiercely competitive for technology experts right now. There are six and a half times more IT job openings than talent available to fill them.
The solution
Growing organizations can overcome technology struggles by partnering with an IT managed service provider (MSP). A healthcare MSP provides a range of certified expert engineers and architects to effectively manage and solve security and interoperability issues. From network infrastructure and cloud services to security as service and disaster recovery, a highly experienced technology provider can ease the stress of managing IT so your team can focus on patient care.
GET THE GUIDE
4 HIPAA mistakes that can cost millions
Is your growing practice missing these often-overlooked regulations? Few things are more damaging to a growing healthcare practice than a HIPAA breach. Business and IT leaders can help ease their worries and safeguard their practices by making sure they are meeting these four commonly overlooked HIPAA requirements.