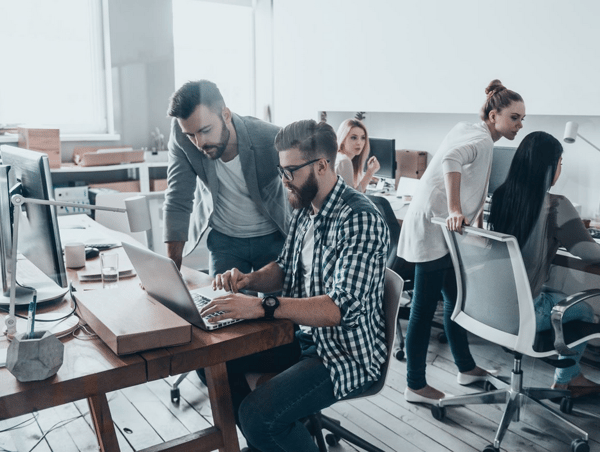 With the majority of business conducted over the internet, most company leaders recognize the value of a 99.99% reliable fiber connection. But what other technology does a growing company need? For starters, a streamlined IT infrastructure, fewer capital expenses, and expertise support. And that means they need managed IT.
What are managed IT services?
Managed or outsourced IT services are provided by a managed service provider (MSP). These third-party vendors are paid a monthly fee to oversee a portion or all of an organization's IT operations. An experienced MSP like C Spire Business will have 24/7 in-house experts capable of managing a variety of IT services that can be customized to fit a company's industry needs. A solution often includes:
Cloud computing for storage and easy access to software or email.
Disaster recovery in case of a cyber-attack or a natural event like a tornado or flood.
Network infrastructure that configures and monitors firewalls, routers, switches, etc.
Voice and collaboration tools that enable seamless and secure remote work.
Security services with threat detection, 24/7 monitoring, and more.
The benefits
Unexpected IT expenses can occur at any time. From hardware failure to poor technical support, the high cost of managing business technology in-house can take a toll. However, according to a study from CompTIA, managed IT services can cut technology costs by as much as 40% while doubling operational efficiency.
Here are three ways an MSP backed by fiber connectivity can benefit businesses.
Increase productivity.

According to Gartner, the average cost of IT downtime is $5,600 per minute. A recent report shows that over 90% of employees say IT issues decrease efficiency. When managed services are paired with fiber internet's 99.99% uptime, hardware and software are always accessible as well as properly configured and patched with updates. MSPs make sure application servers and file servers operate in tandem and much more. Plus, experienced MSPs will also have an eye toward the future, advising you on how to avoid costly IT issues you might not expect and that could disrupt productivity.


Fewer capital investments. No longer worry about large expenses like replacing an outdated firewall or communication toolset. For a monthly fee, a managed IT company gives organizations of all sizes access to state-of-the-art infrastructure. This technology can easily scale up or down according to your company's needs.


Reduce hiring costs. The expense of an in-house network administrator can be cost-prohibitive. Salaries can start at $65K and typically include benefits and training. Plus, one or two administrators cannot be an expert in all things IT, so there will likely be additional IT needs. Businesses get more expertise at a lower cost from an MSP than by hiring specialized employees. A well-rounded provider will have experts in networking, cloud, security, and more. Plus, managed services allow an in-house IT team to focus on helping your business grow by focusing on things like streamlining your software instead of managing a firewall.

A Success Story: City of Helena, Alabama 
Mayor Brian Puckett explains how citywide fiber access and managed IT services from C Spire Business are positioning Helena for accelerated growth.