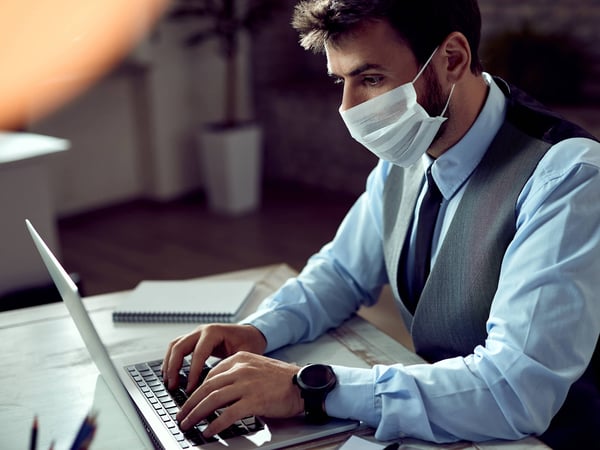 While you work to succeed and grow your business during the pandemic, cyberthreats are growing, as well. Cybercriminals are taking advantage of the current climate to better mask their phishing and malware attacks on your critical data.

According to the FBI, attacks related to COVID-19 have increased 400 percent. A recent study shows that 53 percent of U.S. industrial enterprises have seen an increase in cybersecurity threats since onset of the coronavirus pandemic.
Multi-layered defens
e
Since ransomware penetrates organizations in multiple ways, a powerful defense will need a multi-layered approach.
Email ransomware protection: Blocks threats delivered through spam and phishing emails. It identifies malicious attachments and URLs. Email is the application that ransomware uses most commonly.
Web ransomware protection: Stops threats over all ports and protocols. Stay protected with whether you are on or off the network.
Endpoint ransomware protection: Enhance the security of endpoints and servers. Stops malware files from taking your system hostage.
COVID-19 Cybersecurity Webinar
On Tuesday, Oct. 20, join experts from Cisco and C Spire Business to learn how cyberthreats have evolved due to the COVID-19 pandemic and how your business can adjust to better protect itself.