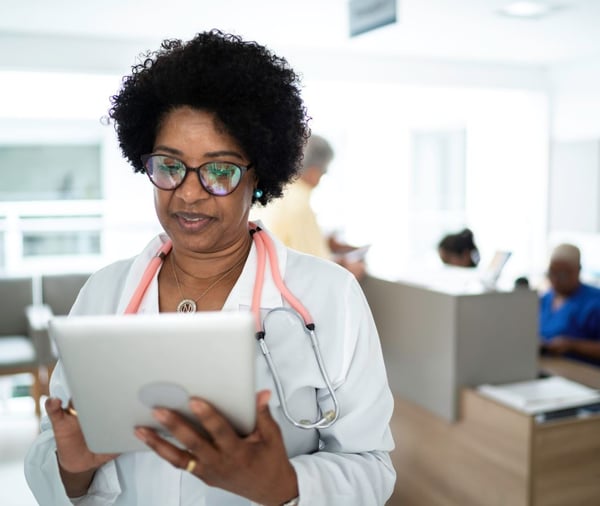 Chronic illnesses put a drain on the patients they impact as well as the health care systems that serve them, trapping patients in a cycle of repeat visits and treatments. But medical providers can now make that vital care much less of a burden.
Remote Patient Monitoring (RPM) reduces the number of visits to emergency rooms by chronically ill patients by providing daily monitoring through a mobile app at the patient's home, or wherever they are. This eases the staffing pressure on hospitals and helps avoid re-admissions, while growing revenue in a new segment. Patients get better service for their conditions, and caregivers are able to track health patterns and identify treatable problems before they become emergencies.
Here's how RPM works.
The patient experience
Under an RPM program, patients no longer have to be inconvenienced for routine checkups. Each morning, they tap the app on their mobile phone and answer a few questions specific to the chronic disease or condition they have, and external devices communicate their vitals over Bluetooth. The wellness algorithm gives the monitoring nurse a wellness score for that patient, and they can press a button to request a video call with the nurse. The primary care physician who prescribed RPM for the patient remains in an active role in the discussion to help them stay well, home and out of the hospital.
Pro tip: Some RPMs also offer patient education, helping chronically ill people learn how to better manage their illnesses and further reduce their need for emergency care.
The caregiver

experience

Medicare and Medicaid have undergone changes in the way they reimburse providers for medical care, incentivizing them to keep people healthy instead of keeping them in the cycle of visits. This saves taxpayers a lot of money while creating new ways for providers to be compensated. Now, the monitoring hospital and/or prescribing doctor get reimbursed for patient interactions such as phone check-ins and remote visits, as well as a daily reimbursement for patients enrolled through Medicaid, Medicare and private insurance. That keeps chronic patients at home while creating new revenue for the clinic.

Chronic disease care is a huge issue in Mississippi. Here is how much it impacts our health care system.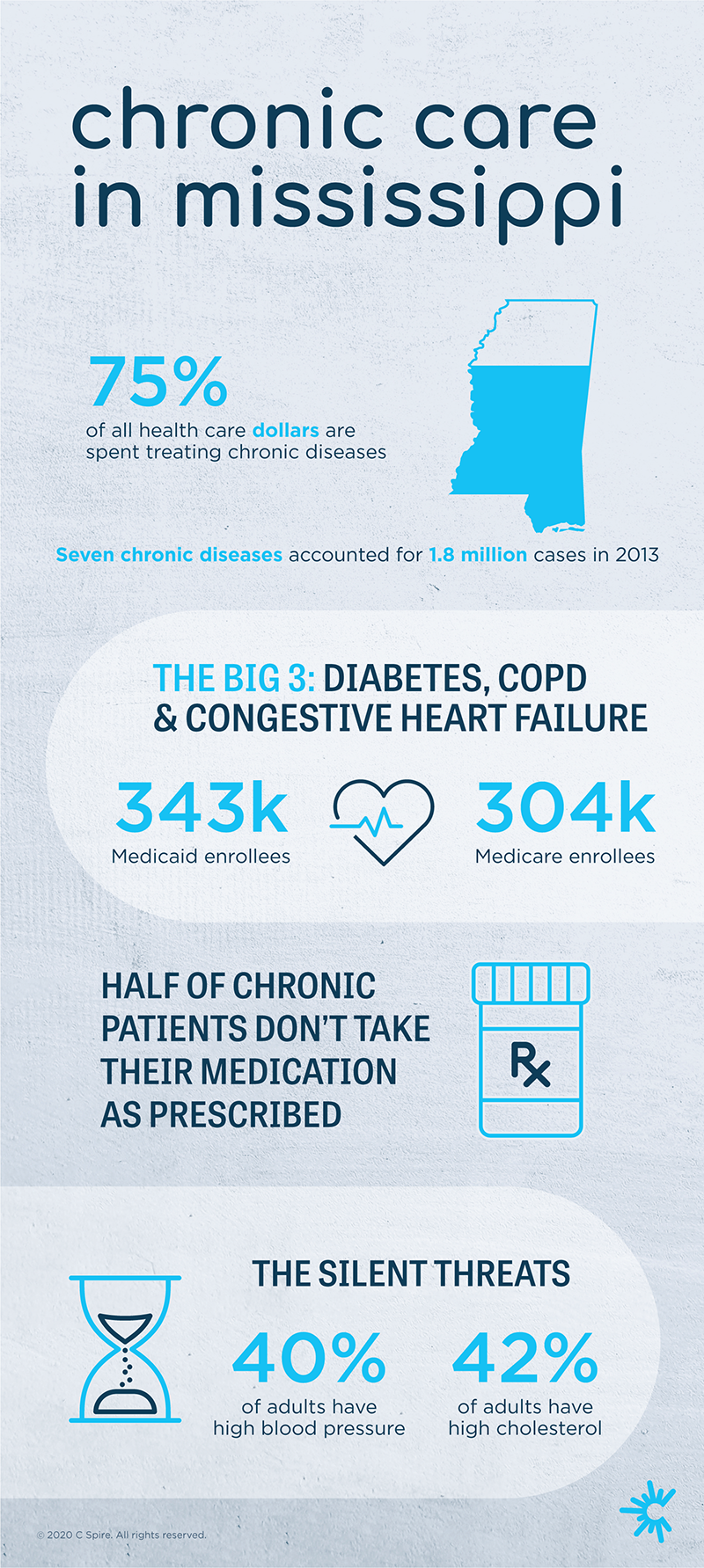 Are you ready to adopt an RPM solution?
Learn more here.