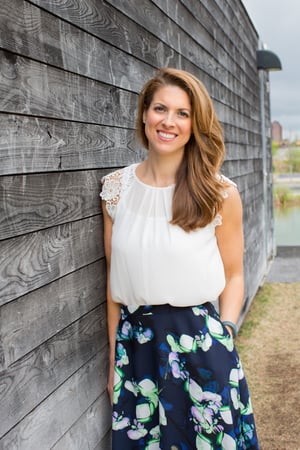 TekLinks' Director of Marketing & Partner Development Haley Montgomery has once again been named to CRN's Women of the Channel list. Haley was previously named to the list in 2017.
The professionals who comprise this annual list span the I.T. channel, representing vendors, distributors, solution providers, and other organizations that figure prominently in the channel ecosystem. Each is recognized for her outstanding leadership, vision, and unique role in driving channel growth and innovation.
"I am humbled and honored to be recognized among this group of amazing women," said Haley. "I'm thankful to TekLinks for giving me so many opportunities to lead and grow and thankful to the Channel Company for recognizing women in technology."
CRN editors select the Women of the Channel honorees based on their professional accomplishments, demonstrated expertise, and ongoing dedication to the I.T. channel.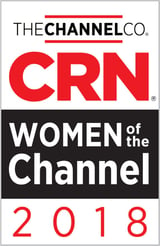 Haley is responsible for the overall marketing strategy, procurement and management of marketing and development funds, sales enablement, lead development, and overall brand management.
Since joining TekLinks in 2013, Haley has helped dramatically increase digital recognition and brand awareness for the company across seven geographic areas. With the help of her team, she consistently attracts new leads and nurtures current customers through digital campaigns and events.
Through this increase of efforts, the sales team has been able to close more deals and increase revenue for the company. TekLinks' Marketing team has increased website user sessions by 48.9%, users by 58.9% and page views by 82.9%. And attendance to events increased by 28.7% in 2018.
"This accomplished group of leaders is steadily guiding the IT channel into a prosperous new era of services-led business models and deep, strategic partnerships," said Bob Skelley, CEO of The Channel Company. "CRN's 2018 Women of the Channel list honors executives who are driving channel progress through a number of achievements—exemplary partner programs, innovative product development and marketing, effective team-building, visionary leadership and accelerated sales growth—as well as advocacy for the next generation of women channel executives."
The 2017 Women of the Channel and Power 30 Solution Provider lists will be featured in the June issue of CRN Magazine and online.