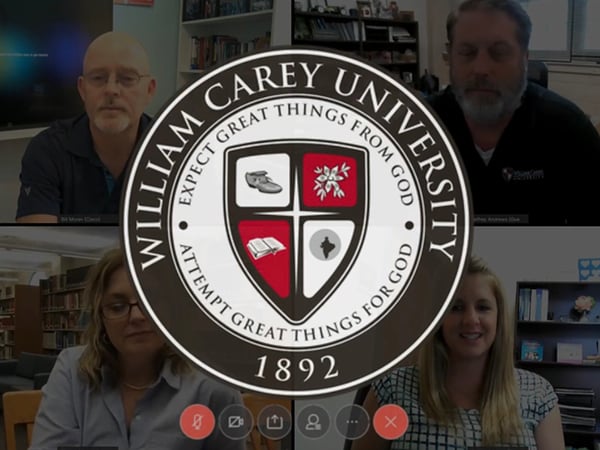 When the COVID-19 pandemic sent schools searching for secure online learning tools, William Carey University was way ahead of the curve.
With more than 4,000 students at their Hattiesburg and Biloxi, MS, campuses, the school had already adopted Cisco Webex, a powerful collaboration tool that integrates audio, video and content-sharing with online meetings.
[Video: William Carey University + Cisco Webex]
Moving the remainder of the classes that weren't using Webex to the tool was simple and effortless. And since Webex is integrated with Canvas, the school's learning management system, the students can easily access their virtual classes. Watch the team at William Carey University talk about their experience with Cisco Webex here.
About Cisco Webex from C Spire Business
It's scalable. Versatile, flexible and adaptable, Cisco Webex is the industry standard for collaboration solutions. Give your team the tools to be productive and more connected than ever with Cisco Webex from C Spire Business.
It's secure. With end-to-end encryption, Cisco Webex delivers a comprehensive approach to security and compliance. Compare Webex to programs like Zoom and choose the most secure video conferencing app for your business.
It's smart. Your team members can use any device to connect with Cisco Webex meetings, helping to create the optimal collaboration experience.
We know that your organization faces unique challenges. That's why we invest time in learning your specific needs and crafting a custom solution to help meet those goals. To begin a no-pressure consultation, click here.