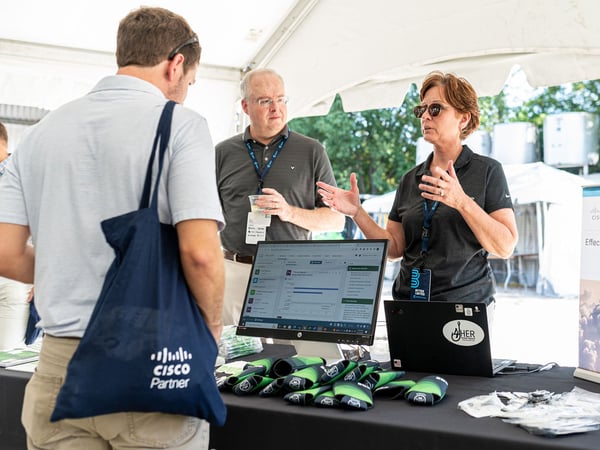 Next-level tech is coming to Birmingham with the return of Bytes & Bites, hosted by C Spire. The annual technology summit is expected to draw 600+ business and IT professionals for networking, leading-edge demonstrations, and lunch on May 4.
What's next in tech?
At the event, you will discover the latest cloud, security, and network computing trends from multiple technology companies, including Bytes & Bites Platinum sponsor Cisco. Here is a glimpse at what you can expect to learn from them at the event:
Cisco

The global IT leader delivers innovative software-defined networking (SD-WAN), cloud, collaboration, and security solutions to help transform businesses and empower an inclusive future for all. Cisco will host three main demo areas.
Improve Hybrid Work
Enhance agility with safe, secure, and seamless hybrid work experiences that empower workers at home, in the office, or anywhere. Cisco will demo C Spire Voice with Webex, a single app for calling, messaging, and meetings, as well as intelligent video devices designed for world-class collaboration experiences.
Secure the Enterprise
Uncertainty has become the new normal. Security resilience enables organizations to protect the integrity of business amid unpredictable threats and change. Cisco will demo SecureX, an integrated security platform that unifies visibility, enables automation, and strengthens an organization's security across the network, endpoints, cloud, and applications.
Transform Infrastructure
Bridge the boundaries between technologies, locations, organizations, people, and things to bring the best unified experiences to users. Cisco will demo its Meraki solution for cloud-managed network environments, Intersight for hybrid cloud operations, and ThousandEyes for network monitoring and visibility.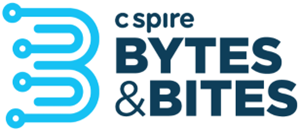 What: Annual business technology summit hosted by C Spire
When: 10:30 a.m. to 2 p.m. on Thursday, May 4
Where: Avondale Brewing Company in Birmingham, Alabama