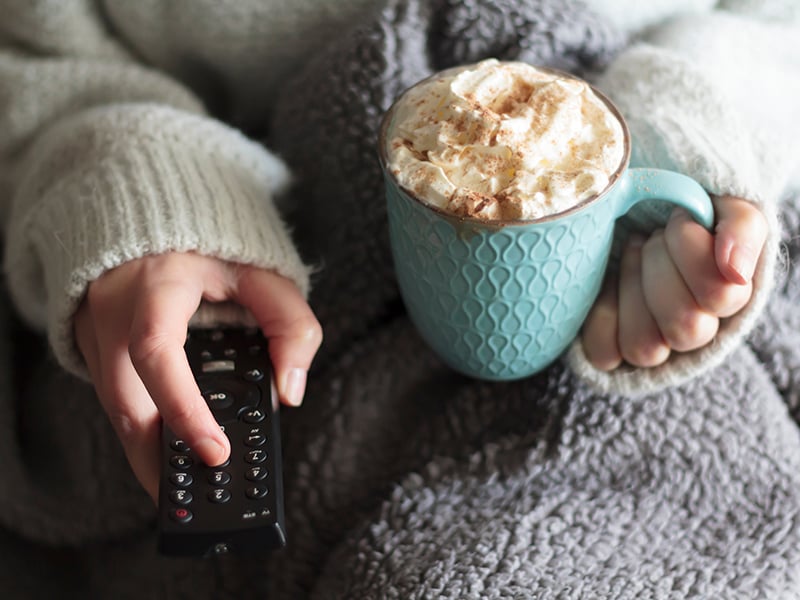 While you're relaxing over the holiday break, you'll be glad to know there's more on TV than football—especially if you're streaming. Several streaming TV platforms, both free and paid, are rolling out Christmas movies for young and old, from classics to new rom-coms and kids' movies.
We have you covered with seven of the best ways to stream TV this Christmas and New Year.
YouTube TV
Just in time for the holidays, YouTube TV has added the Hallmark Channel to its upgrade menu. The channel is streaming family Christmas movies and more as part of its Countdown to Christmas promotion. YouTube TV users can stream from anywhere, on any connection, and get unlimited storage for DVR recordings of their favorite shows. The number of streaming devices it works with is comprehensive, too.
Pluto TV
Pluto TV, a free streaming TV service that includes more than 250 channels and 1000s of movies, has added five dedicated channels to help you get in the holiday spirit—including channels featuring family-friendly movies and TV specials, as well as channels of holiday lights and a cozy fireplace. Their live TV channels include several news options from CBS News, NBC News, CNN, Cheddar, Newsmax and more.
Check your address for C Spire Fiber internet availability.
Sling TV
Sling TV has the motherlode of Christmas movies, thanks to channels like Hallmark, TBS, Lifetime and AMC. We're talking about A Christmas Story, Elf, Scrooged and Dr. Seuess's How the Grinch Stole Christmas! Be sure to look carefully at Sling TV's two main packages, Orange and Blue, because they have similar channel lineups and cost the same. The differences are in how you can watch. Users get one stream with the sports-and-family-focused Orange package, and three streams with Blue, which is tailored more for news and entertainment.
XUMO
XUMO has the Holiday Movie Channel, which is streaming Scrooge, A Christmas Carol and specials featuring Gordon Ramsey, Glen Campbell and Abbott and Costello. The free streaming TV service carries more than 180 channels and hundreds of on-demand movies spanning popular genres from classics to documentaries and from sci-fi to family-friendly titles. The live TV channels include news options such as CBS News, NBC News, ABC News, Newsy, Bloomberg, TODAY and more.
Top 5 streaming devices for binge watching
Tubi TV
Led by feature films like All is Bright (Paul Rudd), Mixed Nuts (Steve Martin), A Cinderella Christmas and Max Lucado's The Christmas Candle, Tubi TV's extensive Holiday Movies lineup has something for everyone. Tubi TV is a free streaming TV service that includes thousands of on-demand episodes and movies with new titles added each week.
Hulu + Live TV
Hulu is another solid option for the holiday season—Country Living runs down 28 of the top titles, including the new Happiest Season, starring Kristen Stewart and Dan Levy. Hulu + Live TV is a package that includes live television and local channels according to your zip code. Premium options include HBO, Cinemax, STARZ and Showtime, plus entertainment and Spanish-language packages. Plus, users get access to the vast Hulu streaming library.
fuboTV
Although it started as a "sports-first" streaming platform, today fuboTV carries a wide range of channels. Their holiday movies are provided by the Hallmark Channel, including 21 new Christmas movies. The Standard package offers 109 popular channels (locals included), with 250 hours of Cloud DVR storage. Add-on packages dig even deeper into sports with packages like fubo Cycling, Portuguese Plus, Adventure Plus and more.
Not sure where to begin? Check out our new streaming TV recommendation tool to see which streaming TV platform best fits your viewing habits.
READ NEXT: What is fiber internet, and is it worth it?