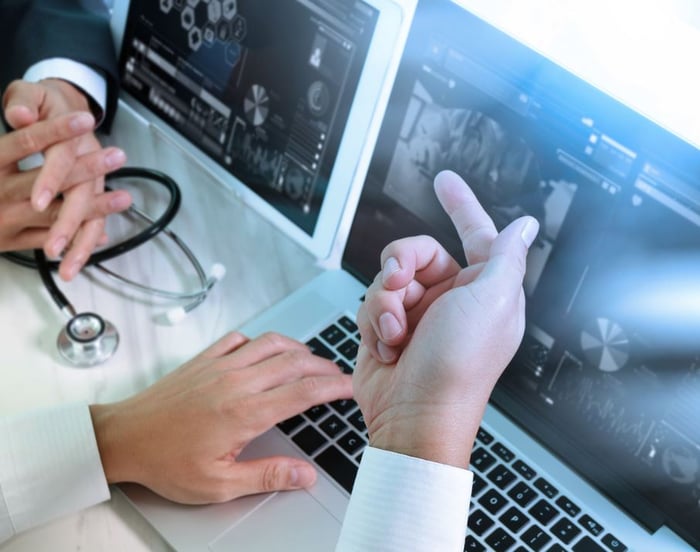 The year 2020 brought unprecedented challenges and opportunity for healthcare organizations as they looked to secure their patients, clinicians, care teams, endpoints and data.
With the shift to remote work, heightened demand for telehealth and virtual care, and more devices and connections on the network, there has never been a more critical time to address the cybersecurity strategy within your healthcare organization.
Unfortunately, cybercrime didn't stop or slow because of the global pandemic. In fact, in early 2020 the FBI reported a 400% increase in daily cybersecurity complaints.
So, how do you build a strong defense to enhance patient safety and protect your healthcare organization from cybersecurity breaches?
To understand and identify security practices that drive successful outcomes, Cisco conducted a fully anonymous survey of over 4,800 active IT, security and privacy professionals from around the world. Of those participants, 281 represented healthcare organizations.
The result? The Cisco 2021 Security Outcomes Study that empowers security leaders around the world to protect against cyberattacks and drive business growth.
Key Takeaways

Of the healthcare participants surveyed, 51.2% felt they were meeting compliance regulations, 49.1% said they are gaining executives' confidence in the security program, 45.9% said they were successfully avoiding major incidents and 43.8% said they were managing top risks.
When it came to defining the strategies that help enable successful security outcomes within healthcare organizations, the survey looked at three categories – enabling the business, managing risk and operating efficiently.
To enable the business, healthcare organizations noted that proactive tech refresh plays a significant role in success. Those who let their infrastructure degrade and only update when things break showed significantly reduced rates of success in enabling the business.
For managing risk, proactive tech refresh was again in the top three strategies. Other strategies for success include timely incident response and prompt disaster recovery.
And for operating efficiently, the top success strategy was again proactive tech refresh, with well-integrated tech and effective use of automation as other top strategies.
So, what can we gather from this report? Organizations who take a proactive approach to defining their cybersecurity strategy and maintaining security posture with tech refresh have greater success than those who don't.
FREE DOWNLOAD
Business Solutions Architect Marlon Harvey is the foremost technical expert in the Healthcare vertical within the Cisco Industry Solutions Group. Read more from Cisco here.