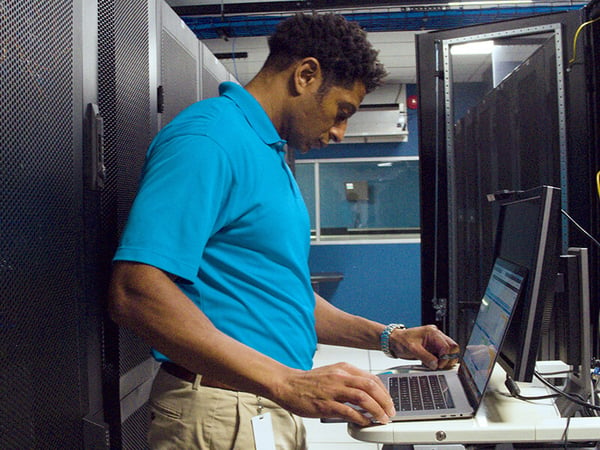 In Tennessee and Alabama, C Spire Business isn't a name you see on every corner. Not like it is in Mississippi, where we provide internet access to hundreds of rural communities, IT solutions to companies large and small, and bring free technology education to thousands of students.
C Spire is a company known for seeking out a community's need and filling that void. What's Alabama and Tennessee need? No-quit, reliable and inventive customer support from internet, VoIP and managed IT providers. But that's all changed now that we are here.
The C Spire difference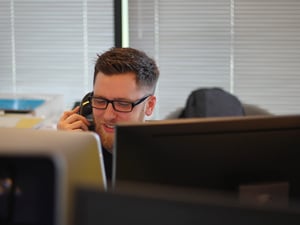 Organizations can expect dedicated and true 24/7 support from C Spire Business.
Our highly certified staff of technical support experts and IT engineers are regionally located and tout a 98 percent customer satisfaction rating. Everything we do is inspired by a desire to create a client partnership that helps you meet your business goals, and the proof is in our process.
With a new client, we start by taking the time to understand your current IT environment. Once our engineers understand your challenges and business goals, they recommend a solution that meets your needs.
Then a project manager establishes a timeline detailing what you should expect. Next, a team of engineering experts, project managers and support staff collaborate with you to implement your project and ensure your expectations are met.
Next, you're assigned a Customer Success Manager whose sole purpose is help you be successful with C Spire. They have no sales goals associated with their clients relationships. They bridge gaps and fill voids that most other providers leave behind. Finally, you will have access to a regional team of IT experts who know each other by name and can quickly answer any question or resolve any issue.
Watch C Spire Business clients tell how our customer-inspired approach to IT has helped them succeed:
Now that C Spire is in your area, you're going to hear a lot more about us. How we partner with clients to make their IT journeys easier. And how our products, services and customer support are better than, well, everyone. We look forward to working with you.
C Spire Business internet & phone bundles
C Spire Business is an industry leader in customer support for internet, VoIP phones and managed services. We have a wide range of options available to businesses of all sizes in Tennessee, Mississippi and Alabama, plus the customer support to back it up.