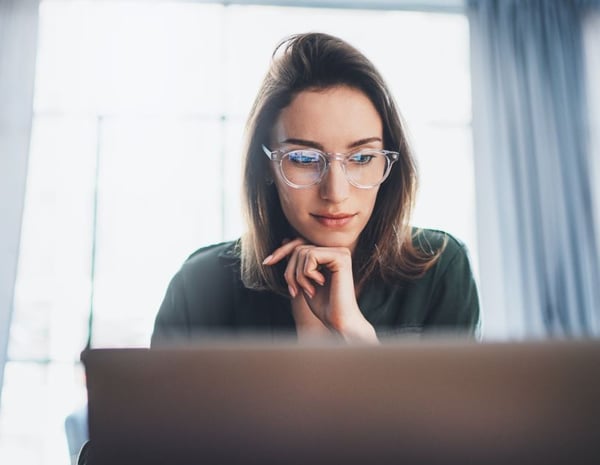 IT support is IT support, right? Um, no. It's not all the same. An IT company with a strong support strategy doesn't just plow through service ticket after service ticket. It helps customers meet their business goals.

What does that look like? For starters, it's 24/7 support. It's also a regionally based group of trained IT professionals assigned to your business who don't just respond to service calls, but personally know your company.

Here are 3 tips for making sure your IT provider is on your team:
Tip 1:

The initial person receiving your support request should be technically trained.

The first line of support that many companies provide via a 1-800 number is often with nontechnical people who simply follow a script. When you need help with an outage or have a question about a VoIP feature, they can't help you beyond what is written on their notecards. That means their goal is weeding out the most basic of questions and needs – not telling you why your VoIP's call-forwarding is no longer working.
Their real technical staff – the people with the answers? Their time is guarded because they are in such high demand. Getting to the technical staff is usually a drawn-out process.
But strong IT providers make sure the person answering your initial call or email has a level of education and expertise to immediately dive into your problem. And the elite IT providers have those people working in small, dedicated groups with customer experience experts assigned to each of their customers. Which leads us to tip 2 …
Tip 2:

Expect dedicated support from a regional team.

IT providers should offer their customers the opportunity to work with a customer experience expert who personally knows their organization. These people are usually backed by members of a dedicated team (see Tip 1). At C Spire Business, that expert is called a Customer Success Manager (CSM). They bridge gaps, resolve issues and never worry about meeting sales quotas. Their main goal is ensuring clients are successful with C Spire's internet, VoIP and cloud services. Learn more here.
Tip 3:

Expect real VoIP experts to provide your team training.

Not many providers have an entire team that is responsible for training clients to use their products, but they should. At C Spire, new clients are usually surprised when we show up to install their VoIP phones AND train them on the features. They've never experienced that level of customer care. You should expect VoIP training sessions to be live, in-person or online, depending on what you prefer during the COVID- 19 pandemic. But not providing training isn't an acceptable option.
Bottom line: You can't win at anything without the right support and teammates – especially not business IT. So make sure you use these three tips to choose an internet, VoIP and cloud provider with a strong emphasis on customer experience.

Enter to win
1-on-1 with Kirk Herbstreit contest
Kirk Herbstreit is offering business leaders an opportunity to talk directly with him about winning business strategies.
Enter to win a chance for your team to have a 1:1 strategy session with Kirk Herbstreit. We'll talk teamwork, leadership, business game plans and maybe even a little football.