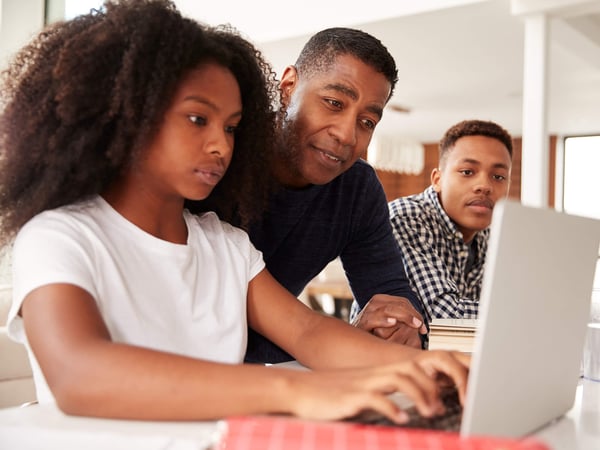 "Ten minutes … "

"Five minutes ... "

This is the sound of school resuming at households around Mississippi this week as students return to the classroom — the virtual classroom, that is. Thousands of students across the state are joining their classmates virtually, relying on their home internet connection like never before.

If you have children at home now adapting to distance learning, you probably have a similar countdown to ensure students are seated and ready for their virtual lessons.
Here at C Spire, we not only know that school is back in session — we've seen it with a spike in internet usage and a 50% rise in Zoom usage already. And we're determined to help ensure as easy a transition as possible to the new era of education.
Making distance learning more manageable
New may sometimes be better, but it's not always easy — especially when it comes to remaking an entire system of learning. But virtual education doesn't have to be a nightmare for the whole family.
Try these tips to help you improve the virtual back to school experience:
Designate a space for schooling: If you've been trying to work from home for any length of time, you know that it's almost impossible to focus on a couch or in a bed because that's where you relax and unwind. It's just as important for children to have designated spaces to learn; it's a signal to the brain that now it's time to work.
Use headphones: It's much easier to get distracted if you are surrounded by ambient noises, and easy for others to get distracted if they are listening to your ambient noises. Headphones cut down on extra, unwanted sounds and help ensure better focus.
Take breaks: Even the most disciplined adult can't sit in front of a computer or in a video call for hours on end without getting a little antsy. Break up lessons and learning periods into smaller, more manageable chunks with breaks in between.
Upgrade your internet connection: A virtual lesson can be difficult to follow if you're experiencing buffering and lag time. With faster speeds and higher bandwidth, fiber internet provides almost instantaneous connections with symmetric upload and download speeds. That means that no matter how many devices you have connected, you'll all be able to participate in virtual learning seamlessly.
Strengthen your WiFi signal: Even the best home internet will lag and slow down if your router isn't up to par. Switching your home internet from a traditional WiFi router to a new mesh-style WiFi system can improve the internet experience across your entire home, on every device. Mesh WiFi blankets your entire home with overlapping signals, providing full coverage at full internet strength.
READ NEXT: Why a mesh WiFi system will make your internet better.
C Spire Smart WiFi
Wildly smart. Wickedly fast. Get wall-to-wall coverage with the speed of C Spire Fiber.