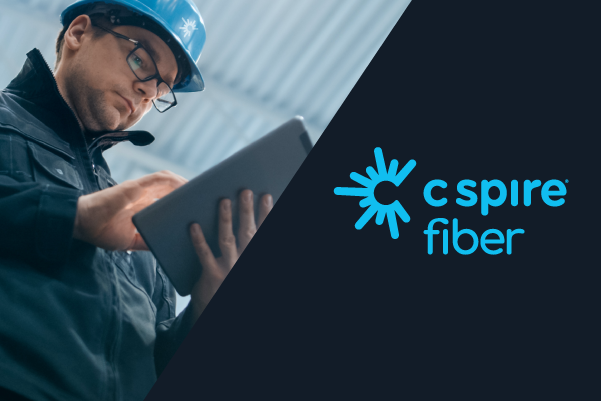 As part of our mission to bring broadband fiber internet to more communities in Alabama, we recently began construction on a 243-mile-long fiber-optic cable route that will connect Meridian, Mississippi to Homewood, Alabama.
The multi-million-dollar project, which will add capacity and reliability while delivering lower latency broadband internet services to consumers and businesses in west Alabama and the Birmingham metro region, is expected to be completed next year.
"Fiber will help us connect thousands of consumers, businesses, schools and government agencies to ultra-fast broadband services now and for decades into the future," said Ben Moncrief, managing director of Alabama and senior vice president of Strategic Relations for C Spire.
The expansion is part of an overall $1 billion investment announced earlier this year to speed the development and deployment of fiber broadband and network enhancements across Mississippi, Alabama and Tennessee.
Alabama ranks 38th nationally in broadband access and state leaders have made access to fast, reliable and affordable internet for rural areas a priority through state funding and creation of the Alabama Rural Broadband Coalition, a group of community, business and government leaders dedicated to job creation, economic development and business growth.
"Expanding fiber-based broadband is essential to bridging the digital divide for residents and accelerating economic development opportunities in west Alabama," said Danielle Winningham, Executive Director of the Tuscaloosa Economic Development Authority. "C Spire's commitment to install this vital infrastructure will create jobs and positively impact fiber-based broadband services for residents and businesses in our region."