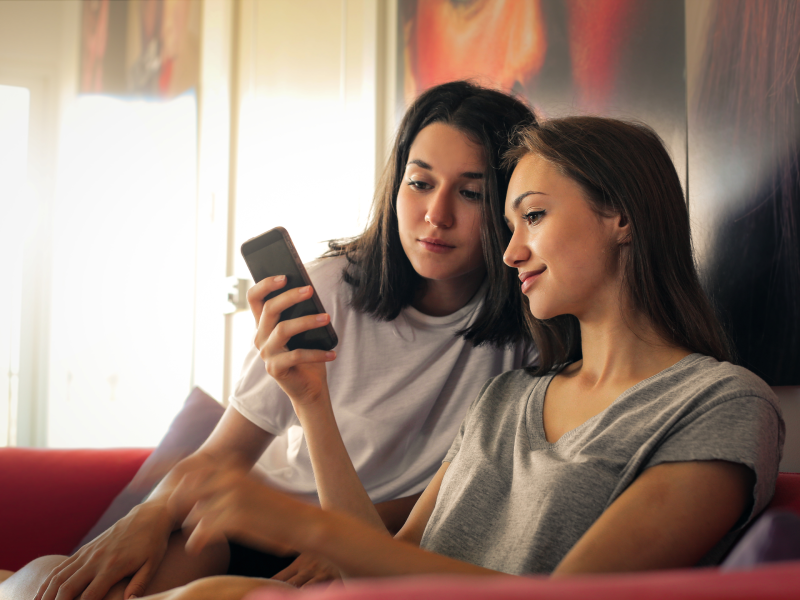 Nothing makes a parent feel their age like trying to decipher the ever-expanding slate of abbreviations teens use in text and online messaging. While some are universal at this point—most people know LOL, FYI and TMI, for example—others may be more obscure to most parents. But they won't be new to your kids, and that's why you need to know them.
FYI, we'll be AFK while you read all these MSGs.
HTH. GLHF. L8R.
Texting slang decoded
4EAE: Forever and ever
ADN: Any day now
AFAIK: As far as I know
AFC: Away from Computer
AFK: Away from keyboard
ATM: At the moment
BC: Because
B4: Before
B4N: Bye for Now
BF / GF: Boyfriend / Girlfriend
BOL: Be on later
BRB: Be right back
BTW: By the way
CUL8R: See You Later
DK: Don't Know
DM: Direct message
DWBH: Don't worry, be happy
F2F or FTF: Face to face
FOMO: Fear of Missing Out
FTL: For the loss
FTW: For the win
FWIW: For what it's worth
FYEO: For your eyes only
FYI: For your information
G2G: Got to Go
GLHF: Good luck, have fun
GR8: Great
H/T: Hat tip
HAK: Hugs and kisses
HAND: Have a nice day
HTH: Hope this helps
IANAL: I am not a lawyer
ICYMI: In case you missed it
IDK: I don't know
IIRC: If I remember correctly
IKR: I know, right?
ILY / ILU: I love you
IMHO: In my honest opinion (or In my humble opinion)
IMO: In my opinion
IRL: In real life
U2U: It's up to you
IYKWIM: If you know what I mean
J4F: Just for fun
JIC: Just in case
JJ: Just Joking
JK: Just kidding
JSYK: Just so you know
K or KK: Okay
L8R: Later
LMK: Let me know
LOL: Laughing out loud
MSG: Message
NAGI: Not a good idea
NMU: Not much, you?
NP: No problem
NSFW: Not safe for work
NTS: Note to self
OH: Overheard
OMG: Oh my gosh
ORLY: Oh, really?
PAL: Parents are listening
PAW: Parents are watching
PLS or PLZ: Please
PPL: People
PTB: Please text back
QQ: Crying
RAK: Random act of kindness
RL: Real life
RN: Right now
ROFL: Rolling on the floor laughing
RUOK: Are you okay?
SMH: Shaking my head
SOS: Someone over shoulder
SRSLY: Seriously
SSDD: Same stuff, different day
SWAK: Sealed with a kiss
SWYP: So, what's your problem?
TBC: To be continued
TIA: Thanks in advance
TIME: Tears in my eyes
TMI: Too much information
TMRW: Tomorrow
TTYL: Talk to you later
TY or TU: Thank you
VSF: Very sad face
WTH: What the heck?
WTPA: Where the party at?
WYCM: Will you call me?
WYD: what you doing?
YW: You're welcome
Take the Pledge
Make sure your kids understand that having a connected device comes with responsibilities. This pledge provides guidelines to help your kids and teens use their devices and the internet safely.
More resources for parents
Read more helpful articles about restricting content, limiting screen time and setting boundaries for social media in the C Spire Parents' Resource Center.
Upgrading your internet with C Spire Fiber and WiFi is easy. Check for availability in your neighborhood here.