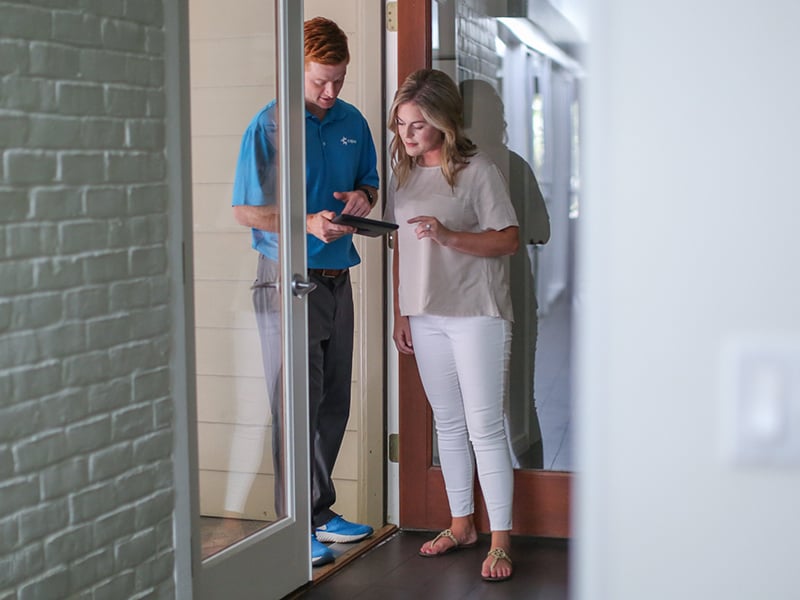 We don't take living in C Spire Country for granted. Inside our footprint is where progress reigns. We stay a few steps ahead—with technologies like 5G, eSIM, fiber internet and top-secret stuff we can't tell you yet—all to bring the best experiences to our customers. But that is only part of what truly makes C Spire Country so great.
We realize that our team is our greatest strength. Not just the ones who monitor our towers or manage the 17,000 miles of fiber that bring high-speed internet to homes and businesses. Our frontline pros at retail stores and in our call centers are well trained to help customers with answers and solutions, and they do it 24/7.
Here are three big reasons why C Spire Country is the home of the best customer support.
We are available.
Reaching a C Spire Support rep is pretty darn easy. There is a phone number right on our website, and an online chat option that comes in handy when multi-tasking your day. You can request a callback or leave feedback for us anytime. You can reach out on Facebook or Twitter. We're here, there and everywhere.
We can relate.
Our support reps are your neighbors, and maybe your friends and family, too. They remember when it snowed last winter. They may have an opinion on SEC football. They most certainly have an opinion about potato salad. Being able to relate to you, and vice versa, makes for a nice experience.
We are experts.
C Spire Support reps are seasoned pros. Before they ever take a call, tweet or chat, we onboard them through a mix of classrooms sessions, self-guided learning and one-to-one mentoring—plus monthly refresher courses so they stay on top of the latest tech and trends.
Ready to get lightning-fast C Spire Fiber internet? Come see what C Spire Country is all about.