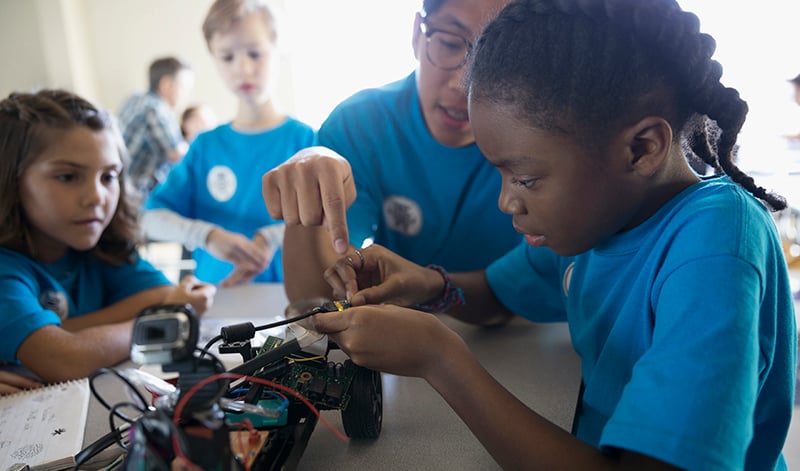 2019 was an exciting year of innovations, milestones and customer inspired successes for us at C Spire. While we close out another decade, we want to reflect on what we're most proud of and thank you for being our inspiration through it all.
Here is a look at a few important C Spire achievements from 2019.
New growth and progress.
A few goals will always stay the same for us, like bringing unbeatable experiences to more customers in more places. We certainly did that this year in major ways, including:
Giving over 30,000 more homes access to C Spire Fiber.

Expanding

fiber internet to Alabama

homes and businesses.

Making business VoIP and cloud solutions more widely available.
New levels of speeds.
From gigabit fiber internet to fast, reliable support, speed is a big deal to us across the board – doubly so for our wireless network. In 2019, we took it to the next level with changes such as:
Launching 5G-level speeds

— up to 200Mbps.

Continuing to roll out over $200 million in network enhancements.
Adding more lanes for data to travel on — 20% faster speeds from every tower.
New chances to serve.
2019 was also a year of huge leaps for the C Spire Tech Movement, from opening more doors for computer science education to starting game-changing new research. Just a few exciting developments include:
New reasons to be thankful.
We have a lot to be grateful for, and as always, it all starts with amazing, loyal customers like you. Here are some notable accolades that C Spire received in 2019.
A look ahead to 2020.
As we celebrate the end of an awesome year, we're also busy laying the groundwork for thrilling new steps in the next year and the years to come.
Bringing you even more inspired customer experiences. Setting the stage for 5G technology. Expanding C Spire Fiber to more places than ever. All of this and much more is on the way, and we couldn't be more excited to share it with you.
See you next decade.