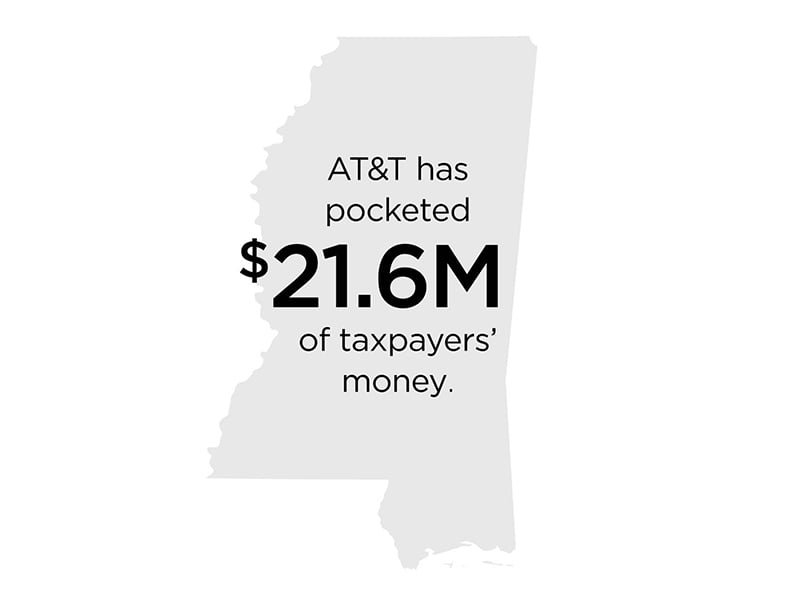 C Spire once again has called on AT&T to stop playing games with Mississippi taxpayers' money.
More than two years of legal maneuvers, which have saddled Mississippi taxpayers with $21.6 million in higher costs and delayed fiber from reaching more homes and businesses, have served one purpose: To enrich AT&T at your expense.
On April 16, the Supreme Court of Mississippi unanimously upheld the decision that the Mississippi Department of Information Technology (ITS) acted fairly when it awarded C Spire the state contract for voice and data services for state agencies, schools, libraries and other entities in December 2017.
AT&T appealed that decision—which would save the state of Mississippi $32.8 million while upgrading it to vastly superior fiber-based technologies—first to ITS, then to the Hinds County First Judicial District Circuit Court and the Hinds County First Judicial District Chancery Court, and finally the state's Supreme Court, which ruled unanimously in favor of ITS and C Spire.
So why did AT&T ask for a two-week continuance on April 28 to file for a rehearing? Just follow the money. During this two-week period alone, AT&T will drain another $385,000 of taxpayer money.
AT&T can't stop living in the past. And propping up a relic doesn't help move Mississippi forward. Which network are you on?
Follow the timeline to learn more about C Spire's fight to bring the state of Mississippi into the fiber age, and read an editorial from The Northside Sun here.