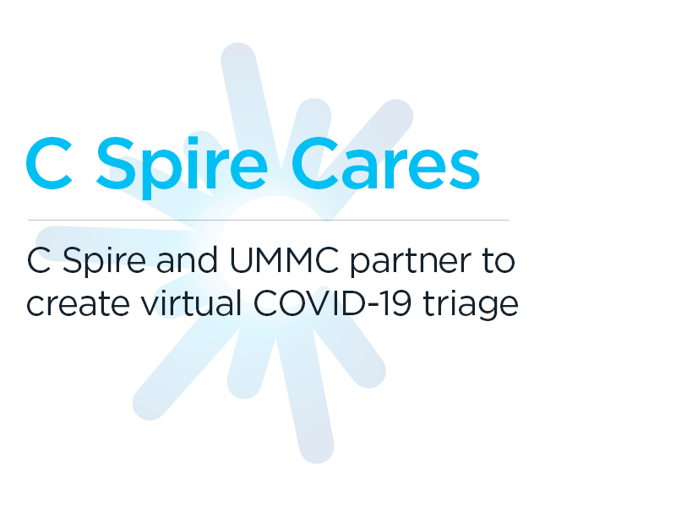 In response to the ongoing coronavirus crisis, C Spire has redirected the C Spire Health telemedicine app exclusively to aid the University of Mississippi Medical Center in diagnosing and triaging possible cases of COVID-19.
Mississippi residents who have symptoms of COVID-19 and believe they may have contracted the virus can start the triage process by using the free app, C Spire Health UMMC Virtual COVID-19 Triage, created by the Medical Center and C Spire. The app is available for screening from 8 a.m.-8 p.m., seven days a week.
Those triaged for risk through the app can take part in the collection of samples, at no cost, at collection sites beginning March 24. Once on site at their scheduled time, patients will present the identification number given to them through the app.
Only individuals found by UMMC Center for Telehealth providers to be at high risk for infection will receive a next-day appointment at drive-through tents at collection sites. No one will get out of their vehicle; providers wearing protective gear will come to their window and swab their noses to retrieve specimens for testing to be performed at the Mississippi State Department of Health.
Download the C Spire Health UMMC Virtual COVID-19 Triage app for Android from Google Play or for iPhone at the App Store.