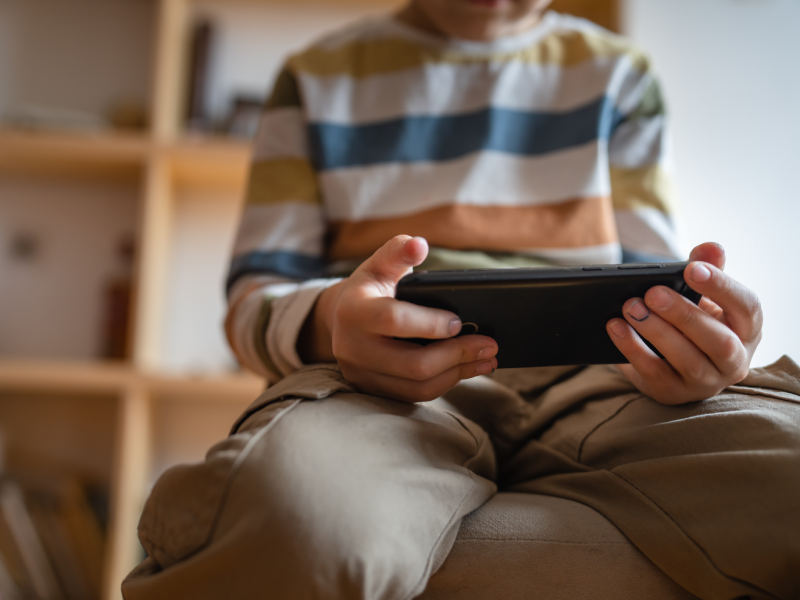 Are the people your kids and teens chat with online in apps like Instagram, Discord and Snapchat friends or foes? BFFs or bullies? Sometimes relationships can change quickly, especially during the adolescent years when our kids are learning about themselves and the world around them.
Up to 43 percent of teens have been victims of cyberbullying at some point, and guess what? More than half of them never told their parents. Don't like those odds? Neither do we.
Simply put, your kids aren't safe online without protections. Read on to learn about cyberbullying and how to prevent your kids from becoming victims.
What is cyberbullying?
Bullying doesn't stop at your front door anymore. It walks in through email and texts, in social media comment threads, and in anonymous internet posts. What's worse, bullies who take their beefs online can hide behind anonymity, and your kid may never know their tormentor.
Cyberbullying means using electronic communication to threaten or intimidate, and it can elevate schoolyard and classroom disputes to a wider audience. It also ensures the taunts have a long shelf life—after all, nothing deleted from the internet ever really goes away. Instead of shaking it off and heading back to school the next day, victims must endure humiliation over and over.
According to StopBullying.gov, the most common places where cyberbullying occurs are:
Social media, such as Facebook, Instagram, Snapchat and Tik Tok
Text messaging and messaging apps on mobile or tablet devices
Instant messaging, direct messaging and online chatting over the internet
Online forums, chat rooms and message boards such as Reddit
Email
Online gaming communities
How can I tell if my kid is being bullied?
Bullying can affect kids in various ways, and parents should investigate any marked change in behavior. Here are six cyberbullying warning signs:
No longer wanting to use their devices
Getting emotional while spending time online (or right afterwards)
Being secretive about what they're doing online
Trying to get out of going to school
Changes in grades, mood, behavior, sleep, or appetite
No longer spending time with good friends
Can I prevent cyberbullying?
Being a parent can sometimes be an exercise in overreaction versus restraint. But it's much easier to ask ourselves, "Do I need to intervene?" rather than "Should I have intervened?" We know the best way to prevent something is to avoid it all together.
Bark lists these five tips to protect kids from cyberbullying:
Help children understand cyberbullying
Set guidelines and best practices
Be alert
Be their support system
Figure out the response
Family Online Safety Pledge
Make sure your kids understand that having a connected device comes with responsibilities. This pledge provides guidelines to help your kids and teens use their devices and the internet safely.


C Spire Connect & Protect Plan
The C Spire Connect & Protect plan gives parents tools to easily track their kid's location, restrict content, limit screen time, set boundaries for social media, and help protect them online at any age.
Read more helpful articles in the Parents' Resource Center.