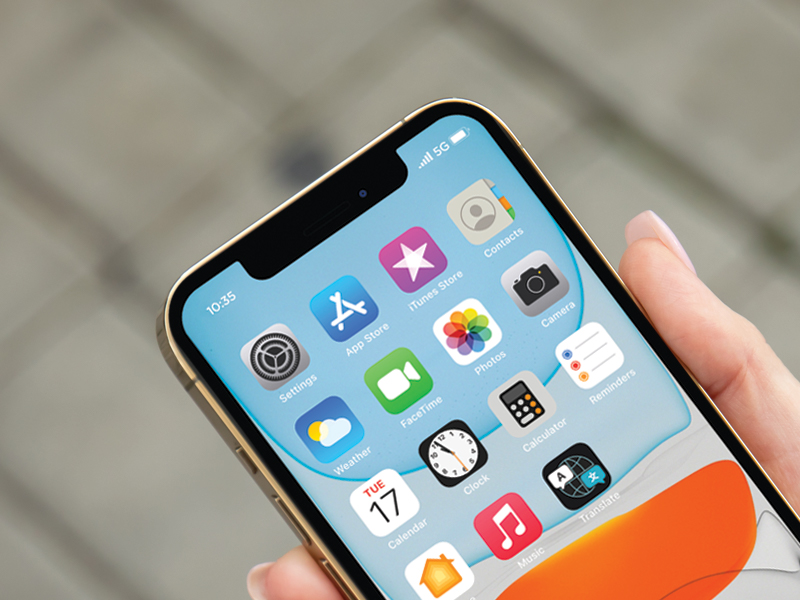 There's nothing more exciting in 2021 than seeing the "5G" wireless icon pop up in the top corner of your new, 5G-enabled phone. And now, C Spire wireless customers around Mississippi are getting their first taste of the speeds those phones can handle.
Well, hang on tight. In the next three years, we have allotted $1 billion—with a B—into expanding our 5G network and the fiber infrastructure that powers our wireless towers. That's on top of the millions we invested in the past two years on massive upgrades to our 4G LTE network, adding more spectrum to 172 sites in 40 cities in 2020 and 252 cell sites in 2019.
Because of these efforts, C Spire customers can now experience speeds up to 200 Mbps on their mobile phones, a game changer that takes the downtime out of downloading and streaming so you can enjoy all your favorite entertainment anywhere you go.
As we focus on installing 5G across our footprint in Madison, Ridgeland, Hattiesburg, Gulfport, D'Iberville, Long Beach, Columbus and Brookhaven, with more cities following close behind, we will make use of most common flavors of 5G in our deployments to hit the sweet spot for all our customers.
Here are the three main types of 5G deployments.
Low band 5G
This type of 5G uses lower frequency bands than other types of 5G, allowing the signal to travel farther distances over rural areas. Currently, though, there is little difference between the speeds you can expect from low-band 5G and 4G LTE. Think sub-100 Mbps speeds.
Mid band 5G
Likely to become the most common type of 5G, mid band takes advantage of the wide spectrum of middle frequencies. You can expect anywhere from 100-200 Mbps speeds over metropolitan areas.
Millimeter wave 5G
This type of deployment delivers the fastest speeds—possibly several-hundred Mbps—but only covers a small area. Think in terms of dense city blocks, not square miles.
Rest assured that as we continue to build our 5G infrastructure, customers using 5G-enabled devices will experience the highest speeds possible wherever they roam.
What's next? Keep track of C Spire 5G deployments here while you shop the latest 5G-capable devices.