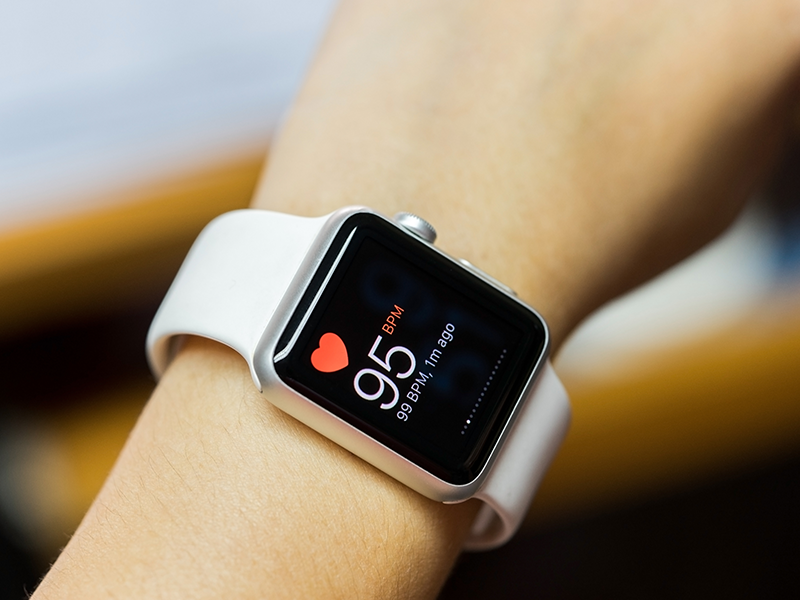 Fitness trackers from FitBit, Garmin, Amazon and other brands can help you establish and stick to a fitness routine that will keep you healthy and active year-round. But they're far from the only game in town.
Smart watches have emerged as a valuable tool not only for managing our schedules, but also our fitness and health goals. The latest models are loaded with tiny sensors that can measure heart rate, sleep patterns and more, with the ability to sync data about your activity regimen with your health apps.
While there is no substitute for screenings and care from an actual physician, here are three key health data points you can monitor on two popular smart watches, the Apple Watch Series 8 and the Samsung Galaxy Watch5.
Get your heart beating
The heart is the single most important muscle in the human body, and the cornerstone of every health and fitness regimen. Both Apple and Samsung have invested in technology to measure and track heart rate and other vitals.
Heart rate measures the number of times per minute the heart contracts and is one of the most important measures of overall body health. An average, healthy adult sees between 60 and 100 heartbeats per minute. Left untreated, an elevated heart rate can lead to serious health problems, including heart failure, stroke or sudden cardiac death, according to the Mayo Clinic. A low heart rate can starve the blood of oxygen and result in dizziness, tiredness and shortness of breath.
An electrocardiogram, commonly called an ECG, measures electrical impulses in the heart and can alert doctors to heart problems in the patient. Some smart watches now have sensors that can perform the same function. The Apple Watch Series 8 and Samsung Galaxy Watch5 can both send a notification to your mobile phone if your heart rate stays above or below a certain number of beats per minute (BPM).
Other features notable on the Apple Watch Series 8 include stride length tracking for runners, as well as about 164 feet of water resistance—with a cool feature that expels water from the speaker. The Samsung Galaxy Watch5 automatically tracks activities like running and swimming.
Measure your blood oxygen
Now that you're keeping tabs on your heart and how it's moving blood through your body, check out the blood oxygen monitor for a deeper dive. Your blood oxygen level is important because red blood cells bring oxygen to your cells, keeping you energized, supporting your immune system and even helping replace cells that wear out.
For most people in good health, blood oxygen ranges from 95 to 100 percent, meaning all your red blood cells are delivering oxygen to the cells and tissues that keep you alive and healthy. Levels under 95 percent are typical for people living with asthma, emphysema and lung disease. When readings drop as low as 90 percent, supplemental oxygen is often needed to maintain health. Your smart watch can sense your blood oxygen level and keep you aware of where you stand on a daily basis.
Track your sleep patterns
The Apple Watch Series 8 will help keep you rested and sharp all day long by helping you create and achieve your sleep goals. Establish your sleep schedule for days of the week and measure the time you spend in dreamland every night, while also tracking your sleeping respiratory rate and REM sleep down to the minute.
Your spouse knows if you're snoring or not. If you don't believe them, now your smart watch can tell you, too. Still don't believe? Your Samsung Galaxy Watch5 will play back a recording for you. It also tracks sleep stages and categorizes them in four ways—awake, REM, light and deep—as well as measures the time spent in each sleep stage every night and even the calories burned while you were getting some shut-eye.
Ready to make your fitness goals a reality? Check out the Apple Watch Series 8 and Samsung Galaxy Watch5 now.