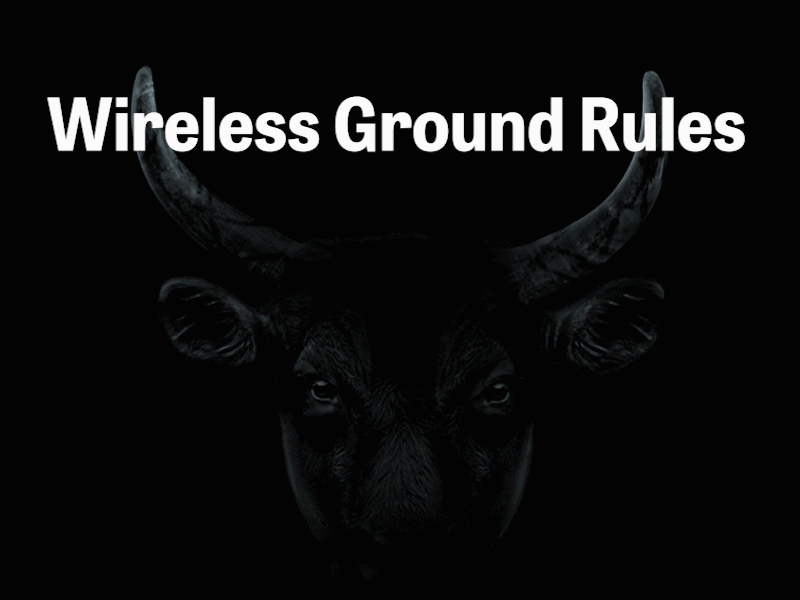 Wireless carriers are always quick to offer a deal. Hey, we're one of them. There's no shame in kickin' the tires and finding the best wireless arrangement for you and your family.
Some deals aren't good, though, and some will even cost you more than you realize. An example we see a lot are wireless deals that advertise a low per-line price, but then require you to buy four lines to get it. Those aren't savings. That's bull.
Let's get to the point: There are ways to make buying wireless fair, and then there is everything you're used to seeing. Here, we'll wade through the bull to make sure you're getting the best deal from your wireless carrier.
Rule 1: Customers and prospects get the same fair deal
If they had you at "deal" but lost you at "for new customers only," you may want to consider other options. Don't wait until the honeymoon's over to realize your sweetheart deal isn't coming back.
Rule 2: Plans should be simple and straightforward
You shouldn't need a PhD in bull to understand what you're signing up for. Some wireless carriers tack so much fine print onto their plans you'll wonder how they got the type so small as you reach for a magnifying glass.
Rule 3: Your bill should be your bill. No expiring deals. No surprises.
You have enough to keep up with—you shouldn't have to keep a calendar reminder so you remember to renegotiate with your wireless carrier when your promo ends. Life runs much smoother when the price is the price and not bull.
If you agree with those ground rules, you're ready for Everybody Deals from C Spire: New and current customers get the same amazing phone deals, plus Unlimited for just $55/mo with AutoPay. Pick your phone now.