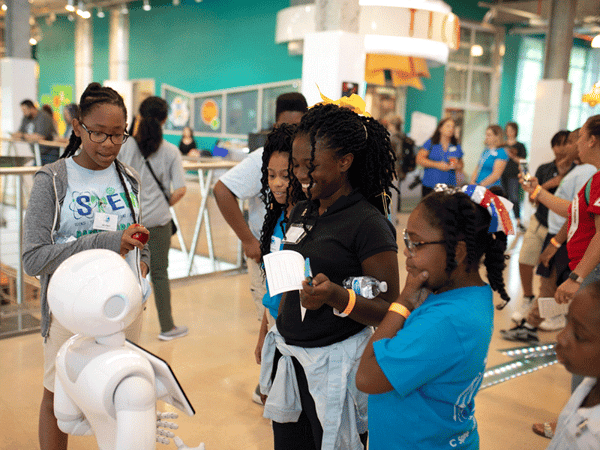 "Technology is fun!"

That's the message Johanna King is sharing with young people throughout the D'Iberville area. The C Spire Wireless Market Manager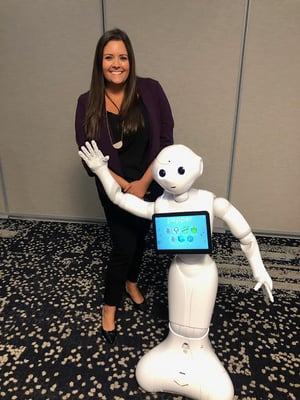 is actively seeking out opportunities to share with students and school leaders the importance of technology and computer science education.

"I recently visited Popp's Ferry Elementary with our robot Pepper, and there was one student who wasn't interested when we first entered the classroom. She just seemed bored," said Johanna. "But during the visit, Pepper turned its attention to the little girl - following her when she moved. She gasped with excitement! From that moment on, she was mesmerized with Pepper. We helped her see that technology can be fun, and that's an important first step in encouraging students to pursue computer science education."
Tech education matters
Computing jobs are the number one source of new wages in the U.S., but only 47% of Mississippi public high schools teach computer science. Code.org reports that Mississippi only graduates about 200 computer science students annually even though there are more than 1,000 open computing jobs in the state.
C Spire is committed to advancing technology throughout the state of Mississippi by investing in the lives of young people. Through C Spire's Tech Movement initiative, we're working with the community, educators, and business leaders to expand computer science education and introduce students to the incredible things they can accomplish through it.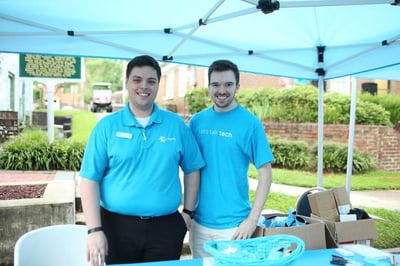 And that's where Market Managers like Johanna and Matt Pradillo come in. Matt, who leads the Clinton area, says Clinton residents are eager to learn how C Spire is pouring into their community by developing Mississippi's digital workforce and creating interactive programs for their children to engage with technology.
"C Spire is not just a technology company. We're Mississippians who want a better future for our children and better opportunities for the state," said Matt. "Being 'Customer Inspired' is not just a catchy marketing gimmick - it's the mindset and goal of the company at the highest levels, and it's exemplified in projects and initiatives like Tech Movement."
You can help
Over the last few months, Johanna, Matt, and about 40 other C Spire Market Managers have presented the Tech Movement message to thousands of students, teachers, parents, and community minded citizens. If you're interested in C Spire speaking at your school or community group, please contact your local C Spire store. And learn more about Tech Movement here.