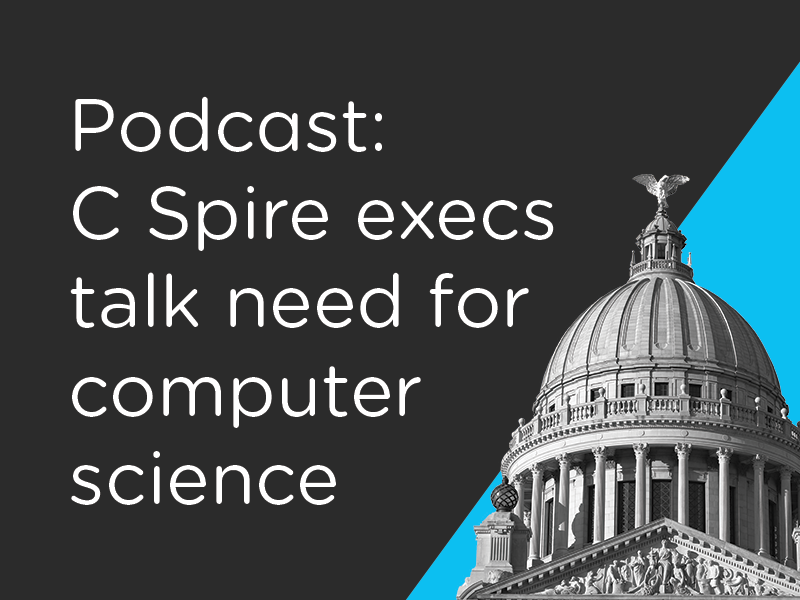 Thousands of students at every public school in Mississippi are closer than ever to having computer science curriculum become a core part of their education.
With Senate Bill 2284 and House Bill 1165 currently before the Mississippi Senate and House education committees, C Spire is championing efforts to boost the state's adoption of a solid computer science foundation in public schools.
Currently, Mississippi is trailing its neighboring states in efforts to attract new, high-tech business, jobs and expansion because it does not teach computer science in all K-12 schools. Making computer science part of public education will give students more choices and job opportunities, and enable the state to attract high-tech investment and growth in the future.
C Spire CTO Carla Lewis and CMO Suzy Hays joined Made in Mississippi podcast host Casey Combest to discuss this grassroots effort to reshape and redefine the future of the Magnolia State.
Mississippi's Future Can't Wait
Mississippi needs computer science education in all our schools. Senate Bill 2284 and House Bill 1165 are the next steps in making that happen, and they rest in the hands of the Senate and House education committees.
Contact your legislator in support of computer science for every school. Text FUTURE to 50457 or visit ourMSfuture.com for more info.