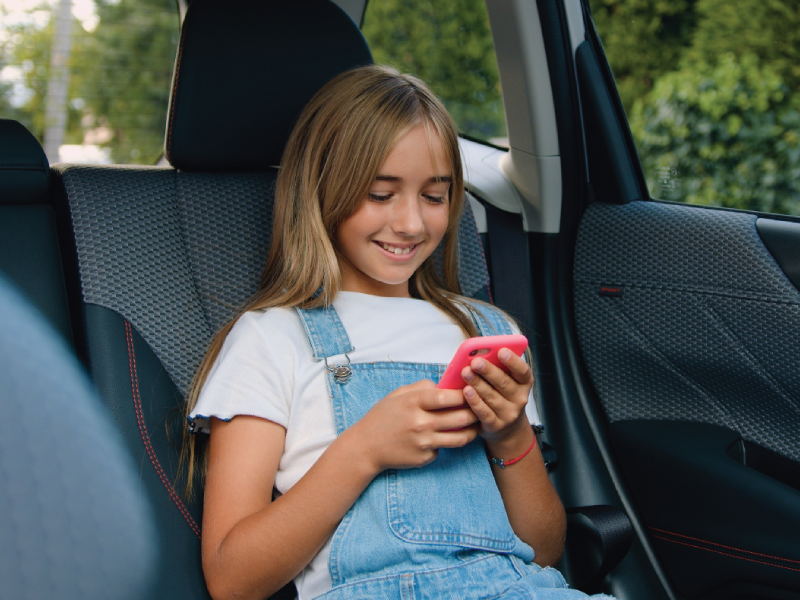 Your home is your sanctuary. And for kids and teens, it's especially important to have a safe haven where they can feel comfortable, away from the pressures they can encounter at school and social gatherings.
But these days, bullying and negative influences no longer stop at the front door. Social media apps can expose your kids to inappropriate content and situations 24/7.
Keeping track of the latest social media apps is a full-time job for parents. Luckily, there are resources parents can trust to protect their kids from harm online.
Instead of playing whack-a-mole as your kids progress from one app to the next, learn about the most popular social media apps your kids are using now.
YouTube
What is it? A website and app where users can create personal channels and upload videos. More than a billion YouTube videos are watched every day.
Pros: With such a deep catalog of videos and clips, YouTube has videos on virtually any topic.
Cons: Not all the content is kid-appropriate, and the comments section on videos can expose young people to bullying and objectionable language.
WhatsApp
What is it? A text and voice messaging app that works over the internet instead of SMS.
Pros: Users can send messages, make voice calls, and host video chats on both desktop and mobile devices (even internationally).
Cons: As with similar messaging and video platforms, unmonitored access to this app can expose kids to harmful content.
Instagram
What is it? A photo and video social media platform owned by Facebook.
Pros: This highly visual platform is a great way to share photos of your life.
Cons: Instagram envy is real. "Influencers" (popular app users) typically share photos and videos that show only a small part of their lives—the best parts, usually, like vacations—and can leave other users with false expectations for their own lives. There's also a fair amount of adult-oriented content.
TikTok
What is it? A video platform popular for humor and dancing clips.
Pros: Users upload videos they film themselves, including humorous skits and healthy activities like dancing.
Cons: Some teens are creating and participating in harmful video "challenges" that can lead to injury and even death.
Snapchat
What is it? A video platform that allows users to share short videos with friends.
Pros: Videos are only available for a limited timeframe set by the user, and a user is notified if someone takes a screen shot of their content.
Cons: While the app deletes the videos, nothing really goes away on the internet. The app gives users a false sense of security that content they share is secure.
Twitter (X)
What is it? A real-time microblogging and social networking app.
Pros: Provides a steady stream of new information.
Cons: The constantly updating scroll encourages users to spend lots of time on the app.
Discord
What is it? An app that allows users to communicate over voice calls, video calls, text messaging, and in private chat groups called "servers."
Pros: User-created servers allow people to message and chat with only the people they choose, in theory minimizing the risk of bullying.
Cons: The app contains "adult" servers that are not appropriate for kids.
Reddit
What is it? Reddit is a sprawling message board with millions of niche "subreddits," or smaller message boards that users create under more general topics. The community votes up/down on content, ensuring the site's landing page stays up-to-the-second with the most popular posts.
Pros: As the fifth-most-visited website in the U.S. and with its user-generated content, Reddit is a massive storehouse of data, memes and more.
Cons: Lots of inappropriate content with lax moderation or oversight.
Twitch
What is it? Twitch combines live online gaming with social-media features, creating a platform where anyone can stream themselves playing video games. It's become popular as the esports and professional gaming arenas have exploded.
Pros: With 100,000 broadcasters and millions of viewers, it's a great place to discover games and gamers, from current favorites to the classics.
Cons: The ability to live stream and send private messages through its "whisper" function open the door for potential problems.
Facebook
What is it? The most popular social media platform in the world, with more than 2.5 billion users, allows people to create personal profiles, connect with people, and share text, photos and videos.
Pros: It's a handy way to keep track of your friends and family.
Cons: Being the biggest comes with a big downside: A third of Americans say they get their news from Facebook, making it a target for misinformation.
Family Online Safety Pledge
Make sure your kids understand that having a connected device comes with responsibilities. This pledge provides guidelines to help your kids and teens use their devices and the internet safely.


C Spire Connect & Protect Plan
The C Spire Connect & Protect plan gives parents tools to easily track their kid's location, restrict content, limit screen time, set boundaries for social media, and help protect them online at any age.
Read more helpful articles in the Parents' Resource Center.