The Mississippi's Future Can't Wait movement is spreading awareness of the need for computer science education in all of Mississippi's public schools.
Currently, Mississippi is trailing its neighboring states in efforts to attract new, high-tech business, jobs and expansion because it does not teach computer science in all K-12 schools. The average salary for computing jobs is $72,039, almost double the statewide average.
Making computer science part of public education will give students more choices and job opportunities and enable the state to attract high-tech investment and growth in the future.
Here are four important takeaways about the state of computer science education in Mississippi.
1. Less than 50 percent of Mississippi schools offer computer science.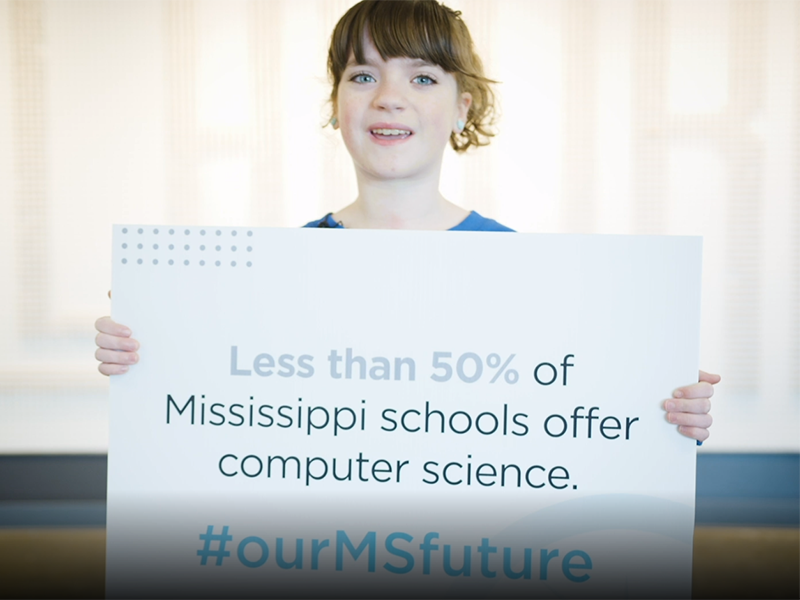 2. Sixty-seven percent of all new jobs in STEM are in computing.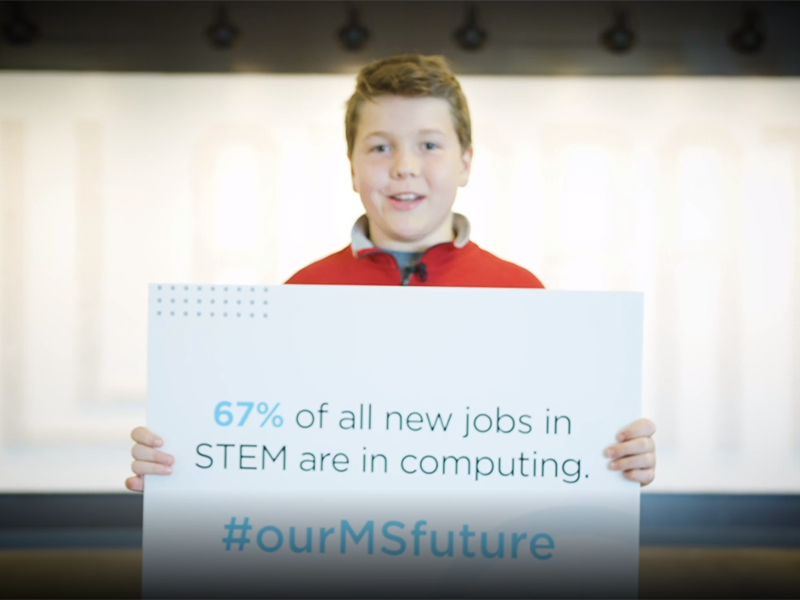 3. Women are 10 times more likely to study computer science in college if they are introduced to it at a young age.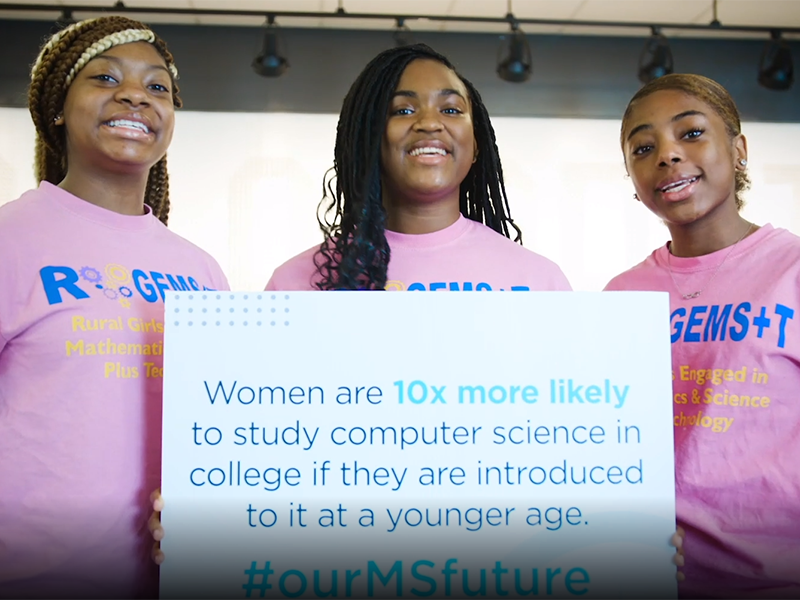 4. Minorities are underrepresented in computer science due to a lack of access, not interest.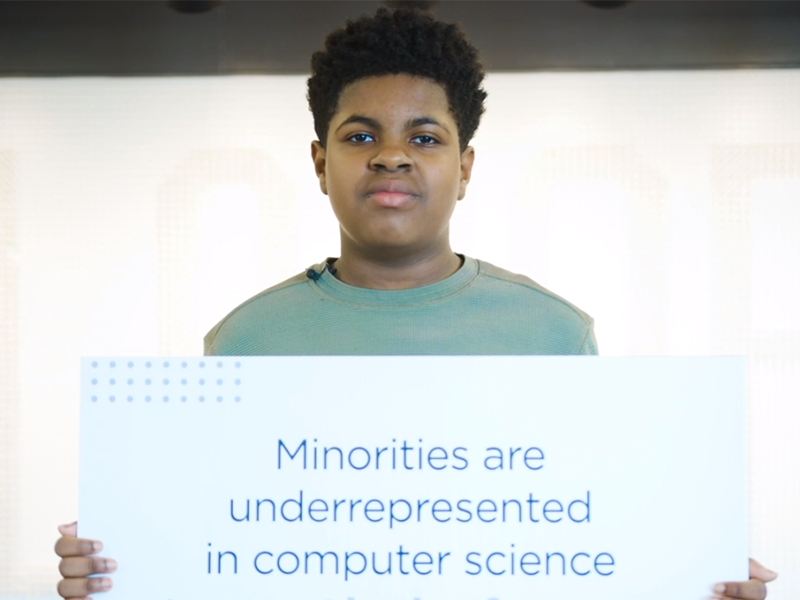 Mississippi's Future Can't Wait
Mississippi needs computer science education in all our schools. Contact your legislator in support of computer science for every school. Text FUTURE to 50457 or visit ourMSfuture.com for more info.