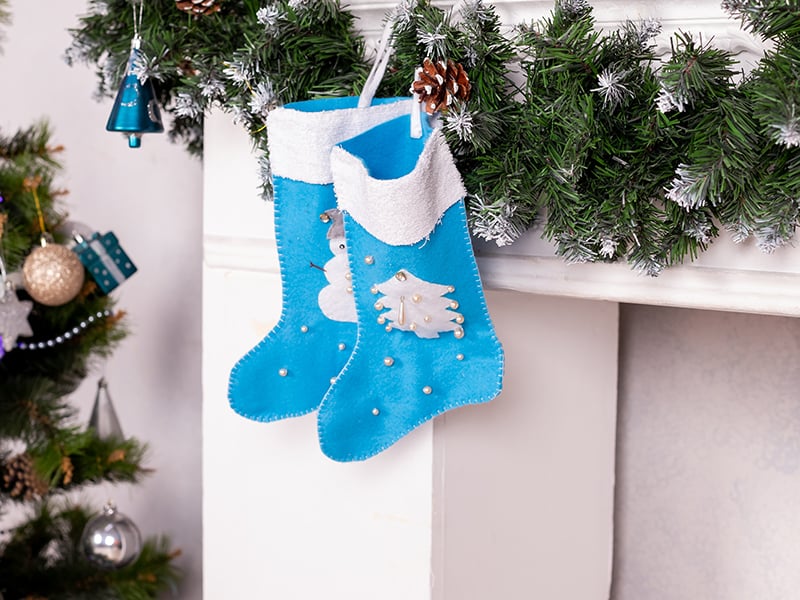 Wireless gadgets are getting smaller, smarter and more powerful than ever. Here are our picks for the best accessories to stuff in their stockings this year.
More power to ya
Every gadget and gizmo requires a charger these days. And sure, you could try really hard to keep up with them all, but don't we multitask enough already? Luckily, charging blocks aren't just for bug-out bags and off-the-grid adventuring anymore.
Go wireless and charge your iPhone (models 12 and later) with Apple's MagSafe magnetic charger or the compatible Ventev wireless charger. The latter is covered in a soft fabric to protect your device and comes with a 5-foot USB-C cable. The Samsung UV Sanitizer uses UV-C light to kill up to 99 percent of harmful germs and bacteria, including E.coli and staph, while charging your devices wirelessly.
Lost and found
"Hey Siri, find my wallet." For some incurably forgetful folks, no sweeter words were ever spoken. But even if you're not part of the masses who regularly misplace their purse, wallet or keys, grabbing some wireless tags will make your life easier. And that's why they make great gifts for your loved ones, too.
With Apple AirTags, locating those lost items can be as easy as asking your virtual assistant to send a signal. Your iPhone can direct you to the tagged item by showing how far away you are—a feature they call "PrecisionFinding." Tile Trackers work in a similar way for both iPhone and Android devices.
Kick out the jams
Once upon a time, a portable, personal listening device was called a Sony Walkman and you loaded it with music on cassette tapes—or, if you were really into tech, you splurged for a Discman that played CDs. Maybe your grandparents can tell you about those days sometime.
Fate smiled upon us to be alive in an age when music is available whenever we want it, thanks to streaming services like Spotify, Apple Music and Tidal. And the listening options are strong. Bluetooth-enabled speakers and ear buds are available in lots of varieties, and they fit snugly into most stockings. If you need a place to start, we recommend noise canceling Beats Studio Buds or just about any of the offerings here. Check out Tech Radar's suggestions for Bluetooth speakers for all budgets.
Protect their devices
Keeping all those pricey smart devices safe from drops, spills and wear is important for making them last. If you've got a new smart phone on your shopping list, you might want to consider slipping some extra device protection into their stocking.
We're all familiar with the old ways of protecting our devices—a rugged plastic casing with a sheet of thin plastic over the screen. Now, companies like Gadget Guard have developed liquids that bond directly to the screen to protect it from scratches and cracks.
Want to go big? Check out the latest mobile devices and deals available through C Spire.