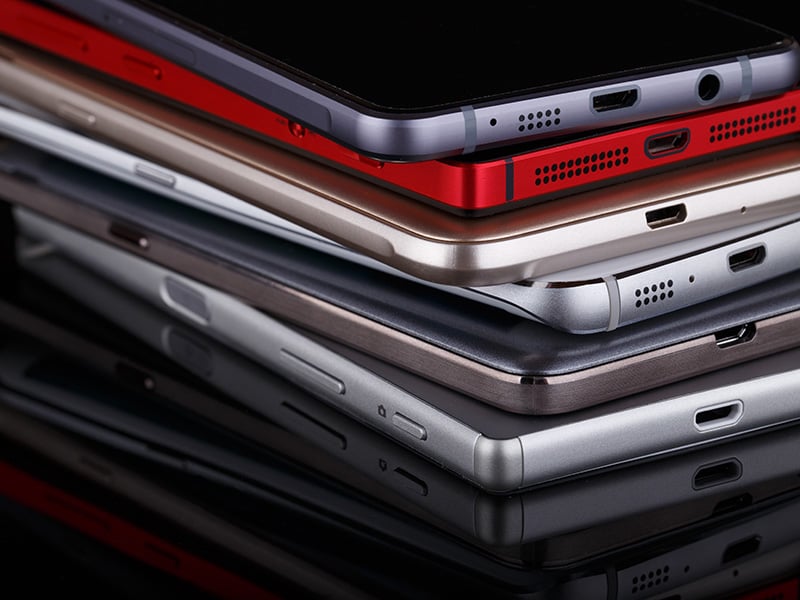 The smart-phone thinkers and tinkerers in Silicon Valley keep coming up with cool camera gadgets and other mobile device features that make our lives easier in ways we never imagined. (DYK you can delete a texting typo by shaking an iPhone? True story.)
But the mobile device game isn't just about camera pixels and design tweaks. Smart phones have a pre-determined shelf life that affects when new gizmos reach your fingertips. As that time of year rolls around again, we're pulling back the shades on what goes into the process of dropping phone prices.
Some smart phones retain their shine long after the gold rush ends. For example, despite strong competition from new devices, the No. 3 seller in North America for 2019 had already been out for two years. On other models, device makers may cut their losses on lower-performing devices. Most smart phone makers follow a similar phase-out timeline.
Then there are the carriers, like C Spire, Verizon and AT&T. While all carriers offer special deals tying price discounts or payment plans to a service contract, some are more generous than others on price breaks.
Drum roll, please … but the single biggest factor in determining when a smart phone's price will drop happens once a year. As sure as Black Friday and Cyber Monday, every year in late summer your favorite device makers begin to unveil their shiny new must-haves. Along with those announcements, prices of their current devices drop. With a little patience, savvy shoppers can poach killer deals on the latest and greatest devices.
Want to learn more about C Spire wireless? There's no need to wait for lower prices—they're already here.