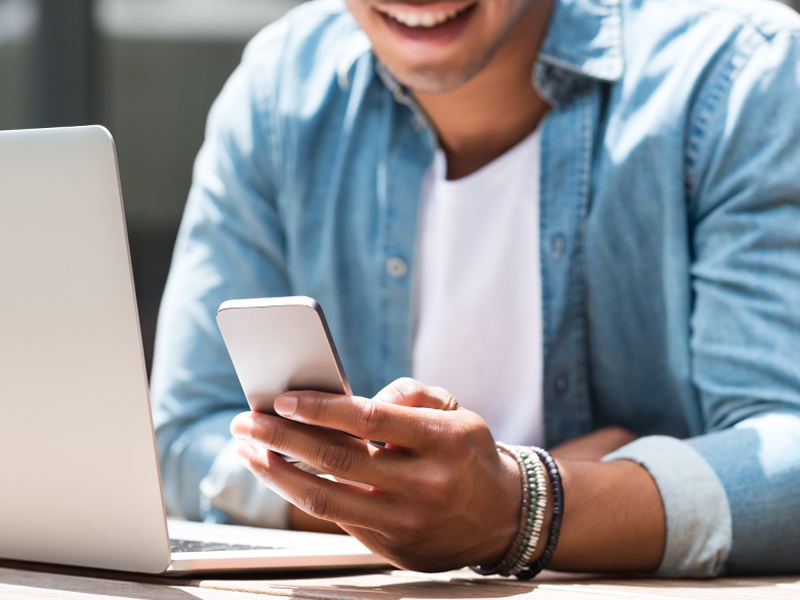 Still hanging onto a flip phone or early-generation iPhone? If your mobile device is more than a few years old, there's a good chance it uses a 3G cellular network. And if that sounds like you, now is the time to upgrade your device.
Mobile carriers across the U.S., including C Spire, are shutting down their 3G networks to make room for more advanced network services like 5G. As a result, many older cell phones will be unable to make or receive calls and texts, including calls to 911, or use data services. This will affect 3G mobile phones and certain older 4G mobile phones that do not support Voice over LTE (VoLTE or HD Voice).
But upgrading to a new device doesn't just mean you keep enjoying voice and data – you'll also have a better experience for both when you do. We're constantly improving the C Spire network for more reliable coverage and advanced features as we bring 5G to more and more communities.
Current-model phones also come with a world of benefits. In addition to voice and text, you'll get access to video calling, longer battery life, better performance, better cameras and more.
If your mobile phone meets the criteria, you can quickly upgrade you to a newer phone that will keep you connected and deliver a better network experience to boot. Call 1-855-277-4734 or visit your local C Spire store today to get your upgrade.
Common 3G phones still in use
Galaxy J3
Galaxy 4
Galaxy 7
Galaxy 7 Edge
Galaxy Grand Prime
iPhone 5
iPhone 5C
iPhone 6
iPhone 6 Plus
LG G5
LG G6
LG G7
LG K8
LG K8 Plus
LG K8S
LG Wine LTE
LG X charge
Moto E4
Moto G6
Coolpad Snap Flip