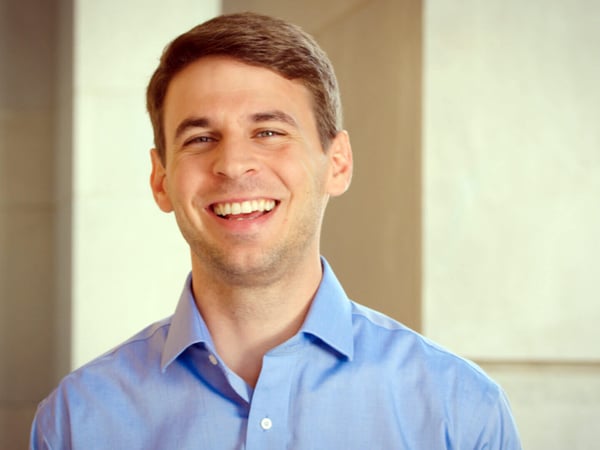 Immediately after Adam Panetta graduated from Ole Miss, he relied on a Eurail pass, hostels, and campgrounds to get him across Europe.

"I had no itinerary; I just went as the wind blew," he said. "It was great being free to travel and explore, try new foods, meet new people, and be exposed to different cultures."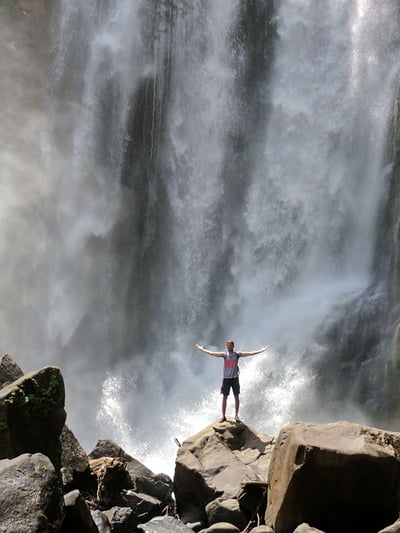 Perhaps it's that same adventurous spirit that makes Adam comfortable with change and, in turn, successful at C Spire.
A major account executive with C Spire Business, Adam maintains some of the company's largest accounts and seeks out new business in Mississippi. His goal is to exceed his sales quota on a monthly basis.
"Being a salesperson with a technology company, things change very rapidly; if you can't adapt quickly, you're going to have a hard time thriving on this team," he said. "The change is something I really enjoy."
Adam joined C Spire floating between nine retail locations, eventually settling at the Renaissance location in Ridgeland in 2013. The following year he saw an opportunity on the business side and jumped. He earned Rookie of the Year his first year for his sales accomplishments; since then he regularly receives awards for exceeding his quota.
"I am continually impressed by Adam's sales results. He is one of the most adept, goal oriented, determined salesperson on our team. He has proven to be a true leader that everyone looks up to," said Justin Suber, C Spire Commercial Sales Director.
With majors in banking and finance, managerial finance and real estate, Adam anticipated a career in banking. He found C Spire to be a rewarding alternative because of the three C's it offers: culture, career growth, and company growth.
"C Spire is more than a nationally recognized technology company; it's like family. You grow close relationships working alongside each other," he said. "C Spire is also a company where hard work pays off. You can climb the ladder quickly if you outperform. And C Spire is rapidly growing, which gives sales reps more products and services to sell our customers – as well as more positions to fill in our department."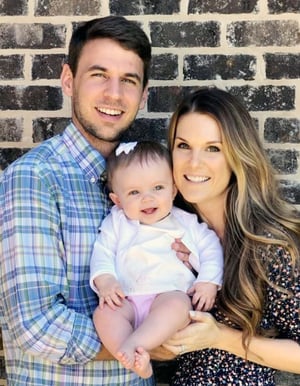 When he's not working to boost his numbers, Adam spends most of his time with the two ladies in his life: wife Kristin and one-year-old daughter Harper. Saturday is typically Daddy Day for Harper; Kristin runs Elle James Bridal in Ridgeland, and is busy with brides that day. Sunday is family time for the three of them.
Adam credits his uncle with instilling his love of travel. As a teen, he traveled with his uncle to Rome and Istanbul. That post-graduation trip took him to nine countries and 15 cities in 45 days. Starting in London, he relied on a Eurail pass, hostels, and campgrounds to get him through France, the Netherlands, Belgium, Czech Republic, Italy, Hungary, Portugal and Spain.
He and Kristin honeymooned in Bangkok and Bali and recently visited Costa Rica. He also travels frequently to Chicago and New York to visit friends.
Adam serves on the Ridgeland Chamber of Commerce board of directors and greets the business community there at after-hours gatherings and ribbon cutting ceremonies. He's also a big sports fan, cheering on his Ole Miss Rebels, following his favorite players in the NFL and trying his hand with fantasy football.
But where he really likes to win is on the C Spire sales team's leader board. His secret to great sales?
"It's all about hard work and being dedicated to your job," he said. "Stay on top of meetings and emails. Be willing to work hard and put the time in. I'm really organized and detail oriented and competitive. I like to hustle and exceed my quota as much as I can."
C SPIRE CAREERS
Are you passionate about serving customers and the community? Eager to learn, innovate, and grow? If you're ready to make your mark on the world of technology, C Spire is the place for you. Learn about career opportunities here.