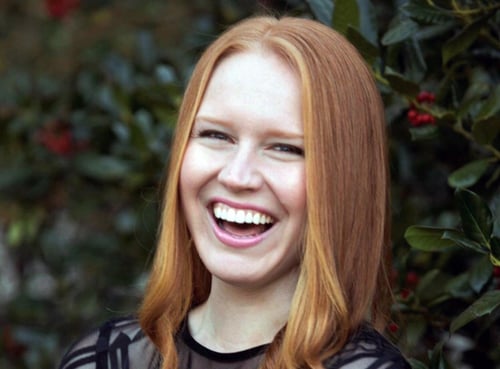 Victoria Wilcher is an extroverted accountant, wearing a giant smile everywhere she goes.

She smiles so much that people like to tease her about it. "Once I was being interviewed for a video on why I enjoy working at C Spire, and the videographer joked, 'Victoria, you know you can't laugh and smile throughout this whole video, right?' That made me laugh even more," she says. "It was all in fun."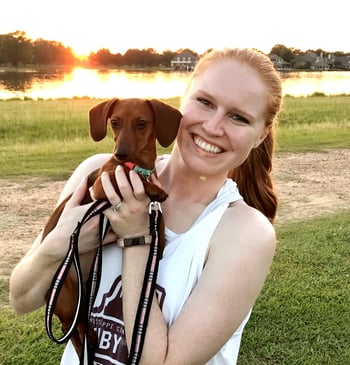 Victoria joined C Spire three years ago, shortly after earning her accounting degree from Mississippi State. "We are a better team because of her work ethic and positive energy," says Senior Accounting Manager Adam Spence. "Victoria is also a certified public accountant (CPA), proving her dedication to the field and expertise."
A native to Ridgeland, MS, where C Spire is headquartered, Victoria can't remember a time when C Spire wasn't part of her life. "My family has never used another carrier for wireless phone service, and we never will. I even remember being a kid and wearing a soccer jersey with C Spire's former company name 'Cellular South' written on it because they were our team sponsor. C Spire is part of the community. My family is as committed to this company as it is to us. I know a lot of people who feel that way. "
The company's investment in the community is one of the reasons Victoria knew C Spire would be a good fit for her. "I love helping people. Every chance I get, I want to help my co-workers be successful and, in turn, better serve our customers."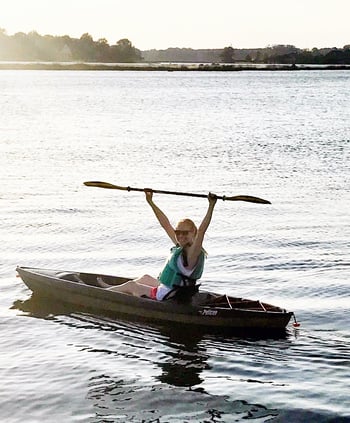 Victoria describes herself as a "compassionate Type A". "I'm organized, determined and competitive, and also caring and concerned for others." Her co-worker Grant Pence agrees. "She helped cross-train me when I was a new employee. Her insight and coaching have been invaluable."
When not crunching numbers at work, Victoria spends time with her husband Bradley, traveling, kayaking, and entertaining their 2-year-old miniature dachshund Pippa. One of her favorite activities outside of the office is connecting with college students interested in C Spire's accounting internship. Thanks in part to Victoria's efforts, the department receives more than 200 applications for their 1 to 5 summer accounting internships.
"We are looking for the best of the best," says Victoria. "In my opinion, C Spire is the top employer in Mississippi, Tennessee, and Alabama. Period. We are on the cutting edge of technology. We are invested in our communities. And we have an amazing culture that nurtures growth and ambition."
C SPIRE CAREERS
Are you passionate about serving customers and the community? Eager to learn, innovate, and grow? If you're ready to make your mark on the world of business and technology, C Spire is the place for you. We are looking for the brightest minds to join us. Learn about C Spire career opportunities here.