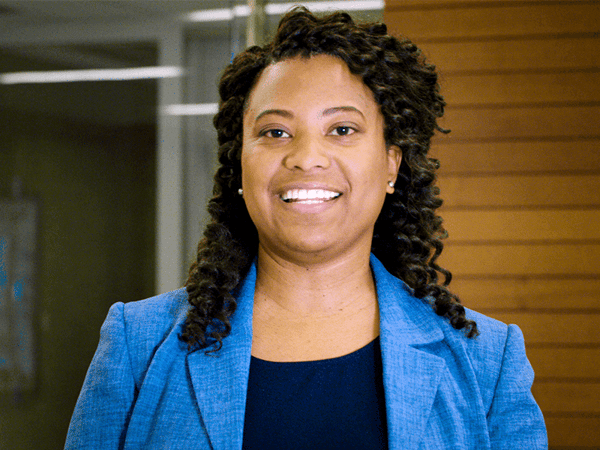 When C Spire holds its C3 Coding Challenge for Mississippi high school students this spring, expect Marcheta Walker to be there mentoring student teams. It's a project she passionately supports.
"There's a huge need in Mississippi to introduce kids to computer science and show them where the tech industry is going. I like sharing my love of coding with the students," she said. "Plus, the C3 winners get college scholarship money, and that's important."
The Senior Manager of Billing Applications and Operations joined C Spire in 2007. She oversees three teams: The billing applications team that manage the billing platform and ensure new wireless customers are configured properly on the network so their phones will work; the billing operations team that makes sure customers are being charged properly; and the bill rendering team that is responsible for ensuring the printing and mailing of invoices and letters are completed within a timely manner.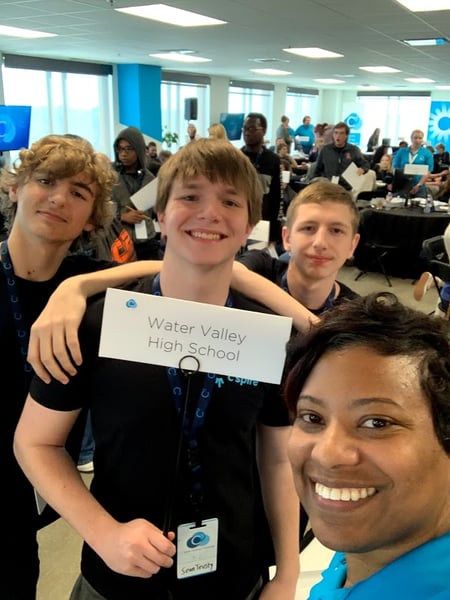 "C Spire is a family, and we all are here for a common vision: to be and be known as the best in our industry. In order to do that, we must put the customer at the center of everything we do. Being a part of the IT department, I am fortunate to be able to apply new technology and frameworks to keep up with the industry and invest in our future – and our customers'."
With bachelor's and master's degrees in computer science from Jackson State University, Marcheta isn't one to hesitate over trying something new. In college, she spent a summer driving a forklift at a paper company in Greensboro, N.C. – alone and in the middle of the night. She delayed graduation from Jackson State for an IT internship in St. Louis – and says that taught her a lot about living alone, paying bills and feeding herself. She was also chosen for the FBI's Honors Internship Program and worked at a field office in West Virginia. After finishing her master's program, she worked as an analyst for the CIA.
"I'm not one of those people who wish they would have tried something. I go for it," she said.
[Read more We Are C Spire stories]
"Marcheta is a dedicated worker who demonstrates a sense of urgency in accomplishing a task. I have seen her display patience and clear thinking in moments of chaos and commotion," said coworker Myesha Andrews. Co-worker John Hildebrand adds, "She's always cheerful and wears a beautiful, warm, welcoming smile!"
Marcheta received the C Spire Impact Award for the Information Technology Department in January 2019. The award recognized top performers in non-sales roles based on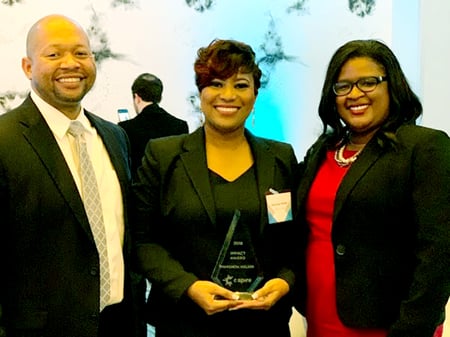 outstanding commitment, demonstrated innovation and initiative and overall contribution to the department and the company.
She recalls the launch of the iPhone in C Spire stores in 2011 as a favorite project she's worked on. "Not only did I develop the functionality that allowed the device to work on C Spire's network," she said, "but I also traveled to the coast on launch day and assisted in the D'Iberville store. Seeing the excitement of our customers and knowing that we could offer the same devices at the same time as our national competitors was a moment I will never forget!"
Outside of C Spire, Marcheta concentrates her time and energy on her family: husband Nick and their 20-month-old daughter Nola. She tries to live by the Golden Rule and believes in "speaking and thinking positively because that is what you will get in return."
Her favorite book is Michelle Obama's "Becoming." She learned that she and the former First Lady shared challenges becoming pregnant, and she was inspired by Obama's story of being positive and overcoming challenges.
"If somebody who looks like me can do these things, then what is stopping me from being my best self?"
C SPIRE CAREERS
Are you passionate about serving customers and the community? Eager to learn, innovate, and grow? If you're ready to make your mark on the world of technology, C Spire is the place for you. Learn about career opportunities here.