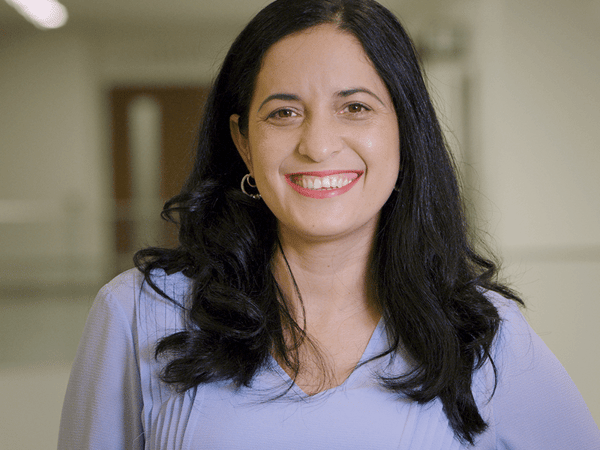 If you want to understand the determination and grit that Yudei Rojas Sanchez brings to C Spire, you need to know her backstory.
Yudei grew up in Cuba, in the city of Santiago de Cuba. There were no internet connections in her home. Having transportation largely meant walking. Though she had no background in programming, when she arrived at the university in her hometown in 1997, she fell in love with writing code. Later she worked as a programming professor and earned her master's degree.
When she was 25, she and her husband decided to move to the U.S. Her husband set out first, five years before she followed with their young son, Juan. They wanted to spare Juan the hardships they had endured all their lives. They wanted the American dream.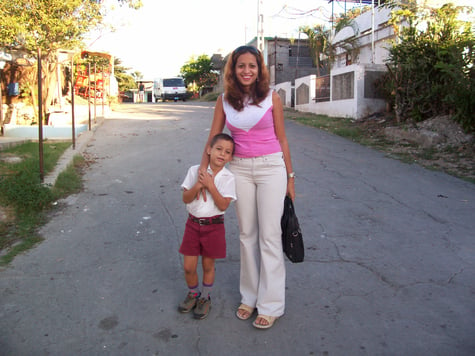 Once in the States, Yudei's experience as a programmer could not overcome her challenges with the English language and her lack of work experience in the U.S. "My focus then was to practice and learn English. I started working at a factory in Meridian and interacted with Americans and practiced the language."
Friends in Florida encouraged her to move there for an IT job, so Yudei went alone to gain the precious experience she needed. Once she'd gained it, Yudei returned to her family in Mississippi and, not long after, was hired by a staffing agency to work for C Spire. She started as a software developer seven years ago and has since been promoted to System Analyst.
"Now, I take care of gathering business requirements for specific projects and translating them into developers' tasks and setting the level of effort these tasks require. I assign tasks to developers, help guide them and review their progress. I still play the developer role, writing a lot of code, sometimes to meet deadlines, sometimes to teach developers and because I love it so much, and it keeps me in shape as a programmer."
Yudei applauds C Spire for being a company that is multicultural, diverse and a place that encourages growth. She loves her co-workers, as well. "I had surgery in 2015, and they took care of me. They sent flowers to the hospital and brought me food at home for a whole month. I will be forever thankful to them. C Spire is full of people who serve each other and their customers. It's part of the customer-inspired culture, and why I love working for this company," she said.
[Read more We Are C Spire stories]
"She exhibits commitment and dedication to getting the job done right," said co-worker Kelvin Hayes. "Yudei will go the extra mile to ensure project deadlines are met and up to high standards."
Her son recently said this about her in a college-entrance essay:
"Once, when I was little, I saw my mom fighting a storm up the path to my grandparents' farmhouse. Over each shoulder, she was carrying a large sack of beans. She struggled up the rain-slick path, slipping and stumbling," he wrote.
"Noticing me watching her, she began to act as though her slipping and stumbling were an act intended to make me laugh. It worked. I giggled as she made silly faces each time she stumbled. I think about that often. I see her with wet hair and heavy sacks on her shoulders acting as if everything is okay to make me feel secure. Now that I'm older, I know she was tired. But, she never quit trudging up that path despite the rain high in the mountains of Cuba. Soaked through, over-encumbered, tired and with sore feet, she was more concerned about my worry than she was for herself. I continue to draw inspiration and strength from her example to this day."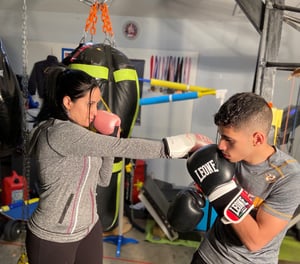 When she isn't working, Yudei's spare time is family time. Her husband teaches boxing lessons at no charge to kids in their neighborhood (boxing is a popular sport in Cuba), and Yudei sometimes joins in to keep in shape. They like outdoor activities and regular family movie nights.
"I enjoyed playing games with my boy when he was little. Now that he has grown up as a teenager, those games have changed to just talking and sharing our moments. I love that he has not changed and keeps seeing us as his best friends."
When Yudei thinks about the common theme throughout her many experiences, from starting a new life in America to the dedication and commitment she brings to her role at C Spire, a quote from Argentinian songwriter and philosopher Facundo Cabral comes to mind. "The greatest quote I live by is, 'When life shows you a thousand reasons to cry, show it you have a thousand and one reasons to smile.' "
C SPIRE CAREERS
Are you passionate about serving customers and the community? Eager to learn, innovate, and grow? If you're ready to make your mark on the world of technology, C Spire is the place for you. Learn about career opportunities here.