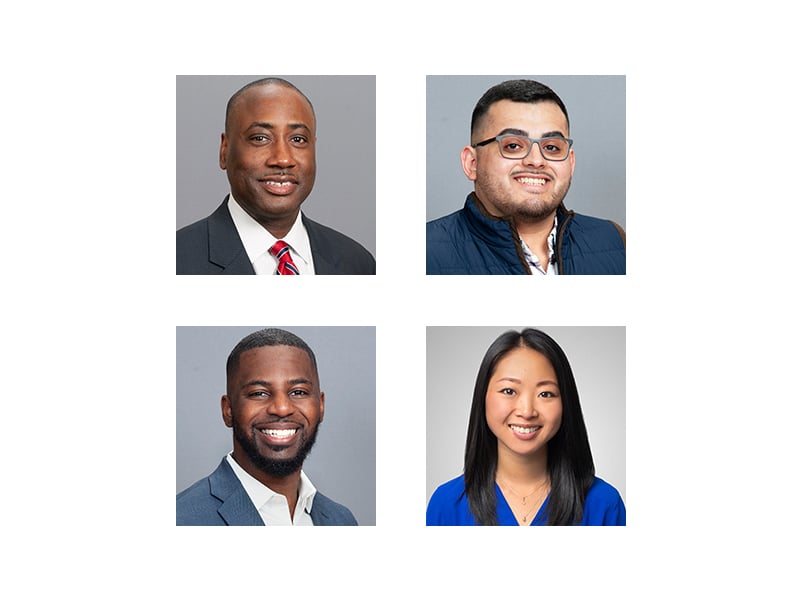 A company's commitment to promoting diversity is an acknowledgement of the individual talents that comprise a successful team, and the unique perspectives that lead to real insights and real outcomes. That's certainly true at C Spire.
As C Spire continues to grow and evolve to serve our communities, we are also preparing a vibrant, diverse group of young leaders to play a vital role in bridging the present to the future. That training doesn't always start on the day of hire. For some, it begins much earlier.
Martin Guzman, Software Developer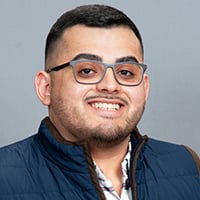 Martin Guzman, who started his career at C Spire as a Junior Software Developer, is one of those people. He first came to C Spire as a student enrolled in the Base Camp Coding Academy (BCCA). After graduating, he was hired on full time. Investing in the BCCA, he says, means investing and uplifting minorities—especially those who are unable to attend or afford a traditional four-year college.
"C Spire is committed to ensuring that Mississippi will be at the head of the line in this rapid transformation to a knowledge- and technology-based economy," Guzman says. "Programs like the Base Camp Coding Academy and many of our after-hours community outreach programs are going to help us get there."
Guzman says diversity has helped him overcome cultural and language barriers. "It allows me to develop my skills by learning from others, and makes me a more rounded individual. A diverse and inclusive environment establishes a sense of belonging among me and my many co-workers. I feel that when employees feel more connected at work, they tend to work harder and smarter, producing higher quality work."
Jonathan McLaurin, Senior Government Account Manager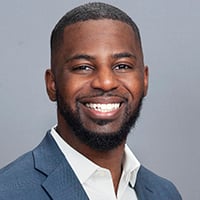 Improving opportunities in our area of the south, where more than 40 percent of people live in rural communities, aligns directly with our efforts to extend the reach of Gigabit fiber internet. Jonathan McLaurin, a Presidential Sales Award-winning former Market Manager who now works in government sales, sees rural connectivity as key to realizing that mission.
"C Spire has taken ownership and launched a plan that will help bridge the internet connectivity problem we face as a state," says McLaurin. "As a Senior Government Account Manager my role is to help expand our fiber network throughout the state of Mississippi. As we continue to gain new cities and counties this will help bridge the internet connectivity gap."
McLaurin, who recently closed the largest deal in the history of C Spire Business with the National Guard, says diversity leads to faster problem solving and better decision making. "C Spire has shown diversity is needed to succeed as a company. Upper leadership displays respect and understanding for different cultures. They are willing to listen, learn and accept feedback from others."
Craig Jackson, General Manager, Wireless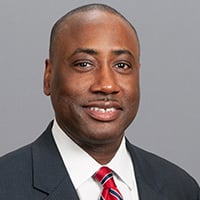 For Craig Jackson, who has been with C Spire for more than 13 years, the dedication to diversity is exemplified by continuous investments in education, charitable organizations and legislation that directly impact the minority communities we serve, as well as hiring practices.

"C Spire has taken a stance and been open about the importance of diversity across all divisions of the company," Jackson says. "We have been deliberate when it comes to employing a diverse workforce that reflects people of our society today."

Over the years, Jackson's track record of delivering results has led to numerous promotions, even to the executive level. It's a testament to C Spire's focus on skillset, he says. "This is the case across the organization, as I have witnessed unlimited opportunities to grow based on performance."
Sarah Welch, Technical Recruiter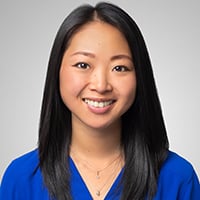 Sarah Welch, who works in Human Resources, says it's important that "C Spire believes in diversity, commitment, and the career advancement of anyone no matter who you are, what you look like, or what your background is."
Welch was impressed by how C Spire values family, from providing generous maternity benefits to placing employee safety above all else during the COVID-19 pandemic. "A company that loves and cares for its employees first," she says, "will always care for their clients and community."
Welch recently participated in an instructor-led training that included team members from sales, management and marketing. "I was pleasantly surprised that there was quite a variety of diverse backgrounds within that group of just under 20 members," she says. "I believe that C Spire's commitment to diversity stems not from simply trying to keep up with laws and regulations but from their genuine heart for all people and the desire for everyone to have the opportunities to grow and succeed in their careers.
As part of our diversity pledge, C Spire has made a strong commitment to Historically Black Colleges and Universities (HBCUs) in the form of academic scholarships as well as support for the schools' athletic programs. C Spire has funded nearly $250,000 in academic scholarships at Tougaloo College, Jackson State University, Alcorn State University and Mississippi Valley State University.
In addition to those contributions, C Spire has given more than $1 million to not-for-profit organizations focused on improving and advancing opportunities for minority communities in our footprint, including the William Winter Center for Racial Reconciliation and the Sunflower County Freedom Project in Mississippi.
"Here at C Spire, we stand against racism and injustice in all forms. We recognize this is important to our employees, as well as our customers and the communities we serve. We believe diversity is critical and makes us all stronger. At C Spire, we will always choose fairness and equality." —Hu Meena, Chairman and CEO